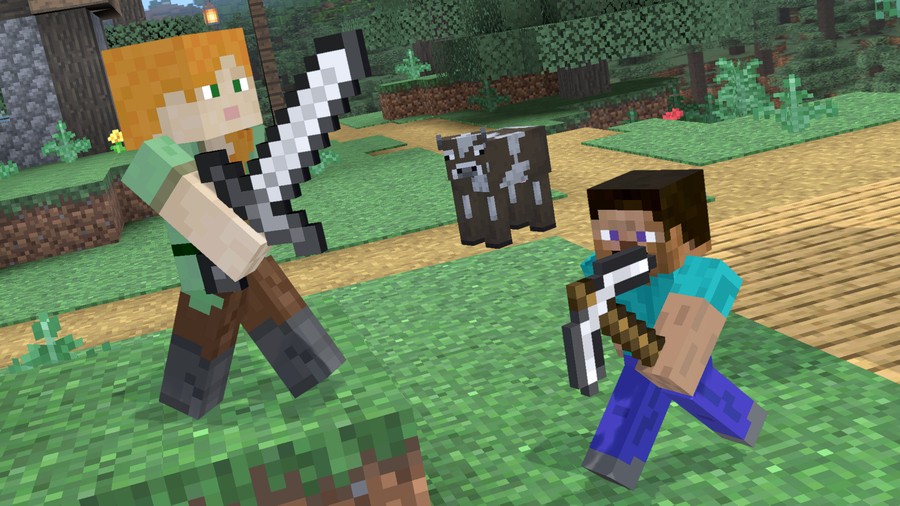 Nintendo has announced that the Super Smash Bros. Ultimate European Online Challenge tournament has been delayed thanks to "technical issues" brought about by the game's latest patch.
Tomorrow was supposed to play host to the very first European Online Challenge. Called 'Throwback Throwdown', the event was to be inspired by the original Super Smash Bros. on Nintendo 64, with the most talented players walking away with up to 10,000 Gold Points to spend on the Switch eShop.
Nintendo says, "Due to technical issues introduced in Super Smash Bros. Ultimate ver. 9.0.0, we have decided to delay this Friday's European Online Challenge - Throwback Throwdown. We apologise for any inconvenience, and will announce the new date soon."
It's unclear what the technical issues may be relating to, but something in the latest update has clearly caused a bit of a problem – and no, we're not talking about Steve's unfortunate victory screen. Could it be the new glitch which causes players to fall through the stage's floor?
If you were looking forward to taking part, make sure to keep an eye on Nintendo's socials for more info on that new date.
[source twitter.com]