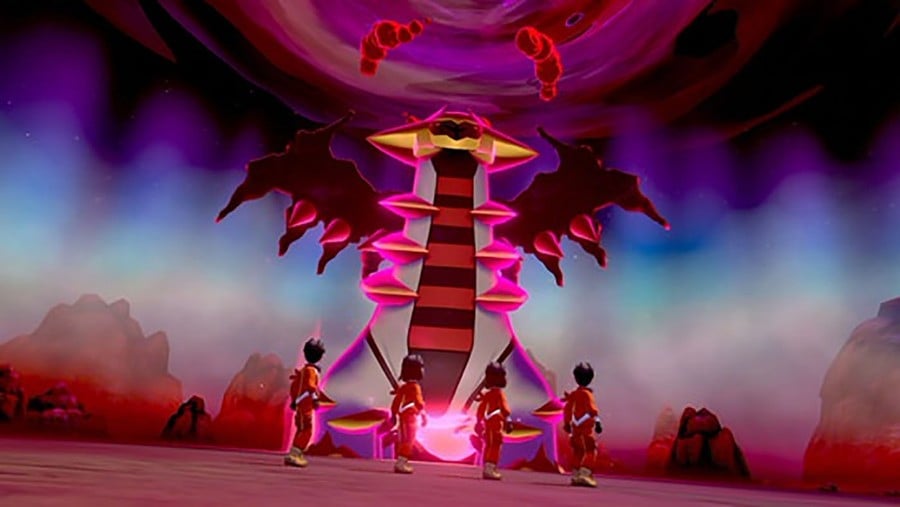 This week sees the launch of Pokémon Sword and Shield's second piece of DLC, The Crown Tundra, bringing with it the chance to catch all legendary Pokémon from past games. If you're worried about missing one, or if the idea of intense battles against so many legendary 'mon sounds a bit daunting, you have nothing to fear.
New details on the upcoming DLC were shared in a recent episode of Pokénchi, revealing that the legendary Pokémon you meet will have a guaranteed capture rate of 100%. You'll only be able to obtain one of each legendary – as is the norm for the series – but you definitely won't be able to mess up your capture.
Serebii reports that to reach a legendary Pokémon, you'll need to face off against three Dynamax Pokémon. Any damage you receive during a battle carries on to the next, as does the loss of any PP, but characters and berries can be found between stages to give you a helping hand. Once you've beaten all three, you'll find yourself face-to-face with a legendary Pokémon.
The Crown Tundra DLC launches on Thursday 22nd October for those of you in the US, with timezone differences meaning that it'll actually drop on Friday 23rd in Europe. It's available as part of the Sword and Shield Expansion Pass.
[source serebii.net]