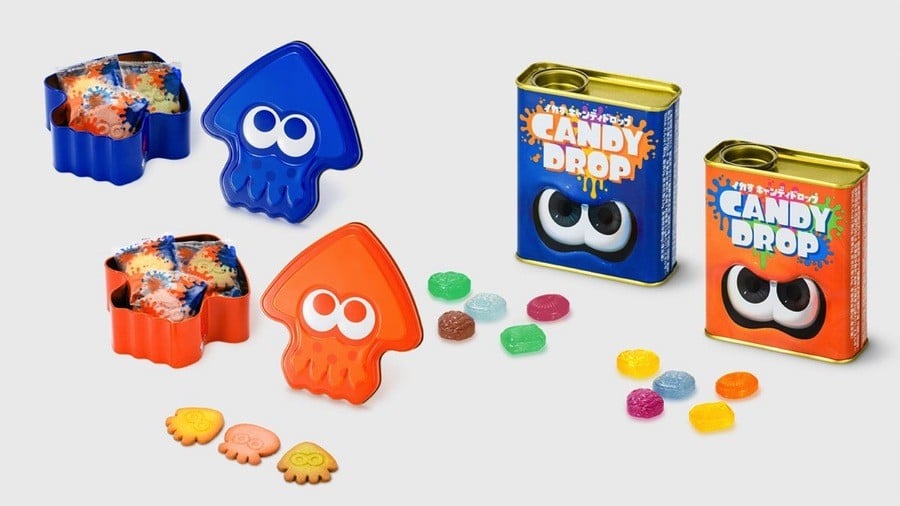 A whole new wave of Splatoon merchandise has appeared on the Japanese My Nintendo Store and at Nintendo TOKYO today, and yes, we're going to sit here and sulk about it for the rest of the day.
Nintendo's Japanese shops don't ship worldwide, meaning you'll need to have a friend living in Japan or take to the likes of eBay to secure any of these items, but we thought you might get a kick out of checking it all out anyway.
The merch is part of a new 'Ink You Up' line consisting of cushions, hats, sandals, hoodies, drink bottles, shirts, shorts, and even storage solutions designed to look like empty shoe boxes. You can see the full range here, but here are some of our favourite pieces:
That's not all, though, because there are also these delightful cookie and candy items. We're not particularly fussed about the food (well, OK, those cookies would get eaten immediately), but what we'd really like is those quirky tins.
Nintendo, if you're reading, we'd love to see more official Nintendo stores in other countries around the world. If you could make that happen, that'd be great. Sincerely, everyone.