Update: Get those Barrel Launchers at the ready, folks, because Dead Cells' Barrels o' Fun update is now live on Nintendo Switch. You can find all the details you need for this update in our original story below.
---
Original Article (Wed 12th Aug, 2020 10:30 BST): Yesterday, Motion Twin and Evil Empire dropped a brand new update for Dead Cells on Steam. Thankfully, Switch owners will also be able to join in the fun when the free 'Barrels o' Fun' content arrives on Nintendo's platform later this summer.
Serving as the game's 20th update - wow - Barrels o' Fun adds a new biome, new items and lots of explosions. You can check it all out in the trailer above, but here's a rundown of the most important additions:
- New biome: Derelict Distillery. High Peak Castle alternative, currently available from the Collector area leading to the High Peak Castle.
- New item: Tesla Coil! A medium-range, multi-targeting, shock inflicting turret.
- New item: Barrel Launcher!: Throw explosive barrels on enemies. Just make sure they don't throw it back to you.
- New OST: You can now choose between the original version and the brand new demake/8-bit/chiptune version of the soundtrack in the Sound option menu.
- Added 3 new achievements linked to the Distillery
The update also brings with it some balancing and quality of life tweaks, which can be found in the update's full patch notes.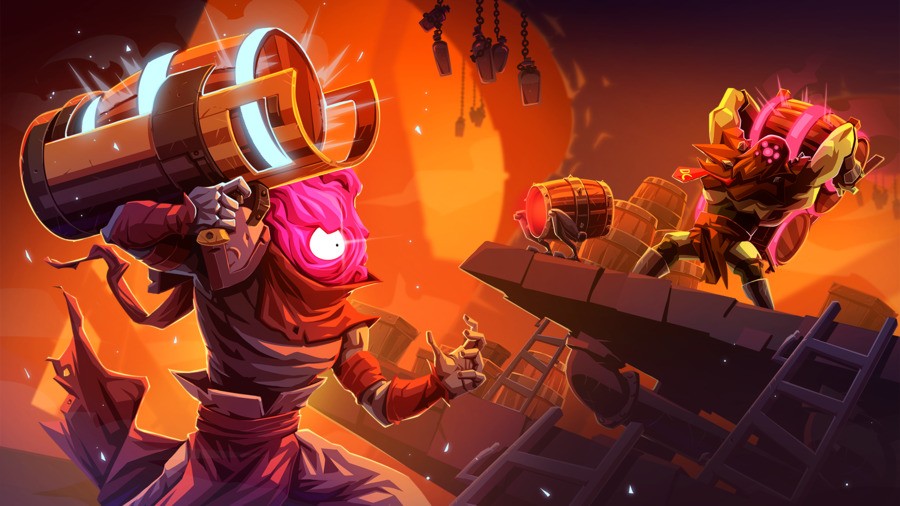 We don't have an exact release date for this new update on Switch, but at least we know that we shouldn't have too long to wait. When the game's 19th update dropped on PC, console players only had to wait 20 days to check it out for themselves.