A brand new trailer has arrived for No Straight Roads, the musical action-adventure game launching on Switch next week.
Available to watch above, the trailer offers up our first look at Nintendo Switch gameplay footage. The Switch version of the game will include support for "up to 60fps" and also comes with an exclusive Assist Mode, allowing up to three local players to band up and play together.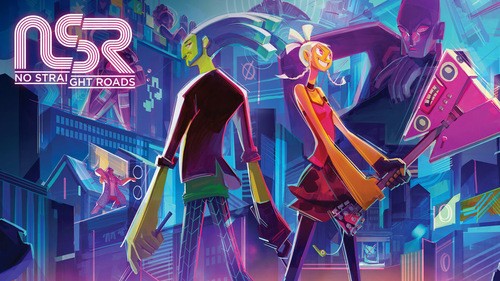 No Straight Roads launches on 25th August (so a week today) and will be available to download directly from the eShop, although physical editions are also in the works. We'll have a full review for you around the time of release, but for now, we'll leave you with this official description:
Lead the musical revolution in No Straight Roads, a rockin' action-adventure from the minds of Wan Hazmer (Final Fantasy XV) and Daim Dziauddin (Street Fighter V).
Explore Vinyl City and fight musical megastars on your journey to defeat oppressive EDM empire 'NSR', and experience an action-packed adventure that mashes together rhythm-infused third-person combat with a kick-ass soundtrack!