Last week, the Nintendo Indie World Showcase left us with plenty of lovely surprises all ready to be played on the Switch eShop immediately after the show. Among the several games that were surprise-dropped on the day was Spiritfarer, which has been doing rather well for itself among critics and indie fans alike.
The game, which is now available on Switch, Xbox One, PS4, Steam, Stadia and more, has been described as "a cosy death-themed management game" which has you taking on the role of Stella the Navigator, a ferryman of souls. You're tasked with building a ship to explore the world, befriending and taking care of spirits as you go and leading them on to the afterlife.
Will Dubé, founder of the game's development studio, Thunder Lotus, says that Spiritfarer was "the most ambitious launch" in the company's history.
"It was definitely the most ambitious launch in Thunder Lotus history! It's great to see people love Spiritfarer, and we're very proud of what we've accomplished so far. But our fans have also been very good at communicating any issues they've encountered so far in the game, and we want them to know we're hearing them too! We are working hard to ensure that the Spiritfarer experience is top notch, on all systems."
As you can see, the team is currently working hard to further polish the game. As we speak, Thunder Lotus' developers are working to resolve some in-game stability issues and are adding fully localised text across all versions.
We'll have a full review of Spiritfarer as soon as we've given it the time it deserves, so if you haven't already gone ahead and bought a copy, make sure to keep your eyes glued to our homepage over the coming days.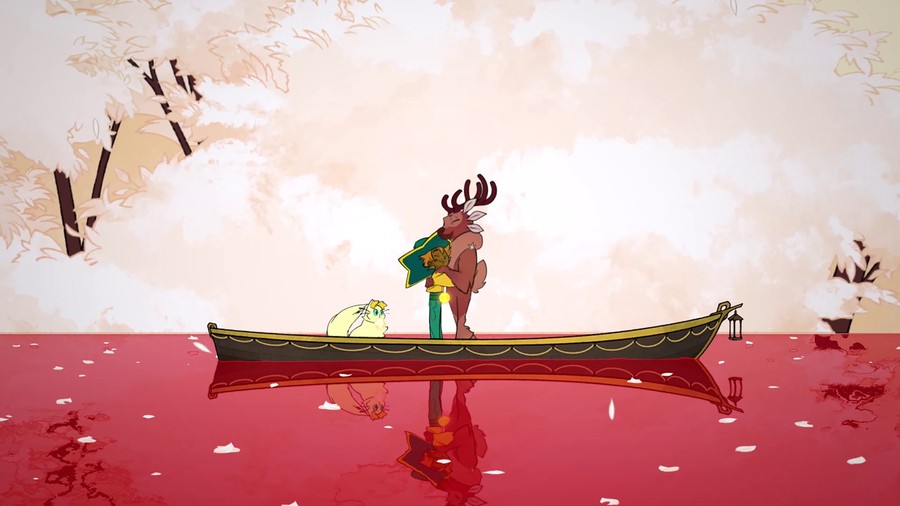 Until then, let us know if you've been intrigued by this one in the comments below.