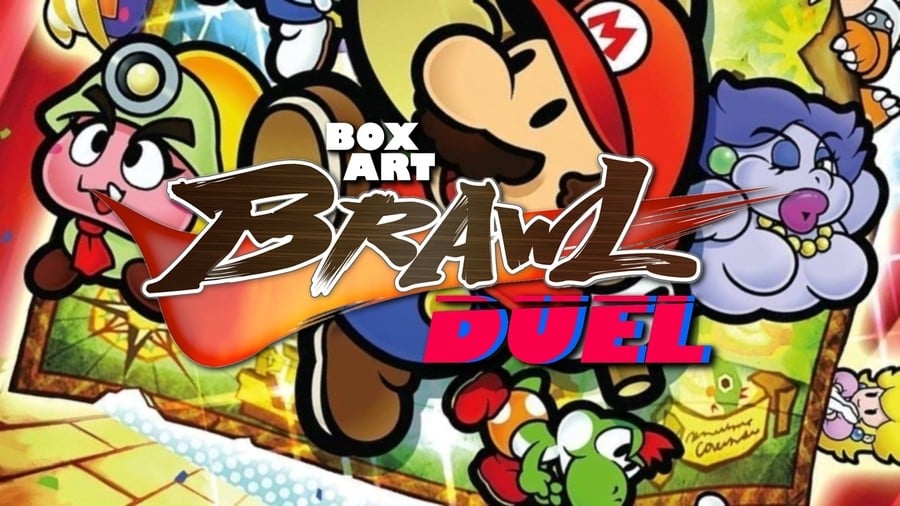 Welcome back to another edition of Box Art Brawl, the weekly bout of regional box art variants where you decide which one wins.
Last week we looked at Yoshi's Island in the East and the West, and after some deliberation it was decided that the European / North American cover was the best by approximately two votes to one. It's that big Nep-Enut that clinched it, we reckon.
This week we're celebrating yet another anniversary: the twentieth birthday of the Paper Mario series which debuted on the Nintendo 64. In honour of the occasion, we recently asked you to rate all the games in the series and for this round we'll we looking to the celebrated GameCube entry - once again we're engaging in an East versus West contest!
So, which paper-thin combatant will float like a butterfly and tear its opponent to shreds? Let's take a look at this week's fighters...
Japan
Carrying the name Paper Mario RPG in Japan, this cover has a lovely rich red border and the titular Mario bursting out of the middle. It's hard to get a bad shot with all the paper-style character key art looking as good as it does, but the fact that this is framed on the box as a shot of a pop-up card construction makes it doubly great.
What else is there to say? Crafty Nintendo is the best kind of Nintendo. We think this looks spectacular.
Europe / North America
The version we got in the West features Mario reading a map, and although it doesn't have the pop-up card look of the Japanese variant, we still love how the characters pop out thanks to their use of bold colouring against the faded background. The logo is strong, too. Personally we think the Japanese cover just edges it, but it's not up to us, is it?
---
So, which one is the best? Pick your favourite from the two options below and hit 'Vote' to let us know:
That's it for this week - feel free to check out our complete history of the Paper Mario series if you fancy, and we'll catch you next time for another round of Box Art Brawl. Who knows, there might not be any anniversaries next week!