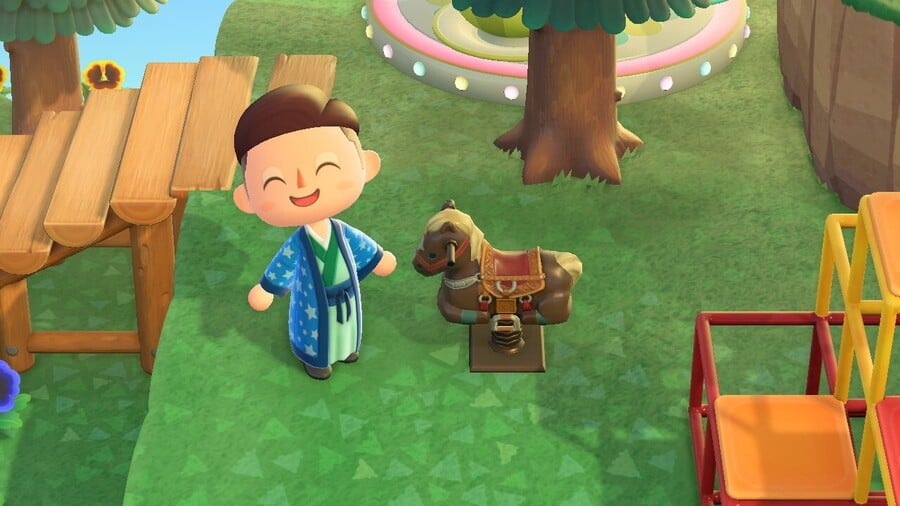 We're sure plenty of you stayed up and enjoyed the fireworks as part of Animal Crossing: New Horizons' recently added second Summer Update, but did you know that there are also some new seasonal items to be had?
Just like the International Children's Day items that appeared back in June, August brings with it several new items that will only be available for a limited time. The first of these is this lovely 'Rodeo-style springy ride-on' which is celebrating the Cowboy Festival. It's available for 2,000 Bells.
Next up are two items in one, both celebrating Cowherd & Weaver Girl Day in Asia. You can pick up a Hikoboshi outfit and an Orihime outfit for 2,500 Bells a piece.
All of these items can only be obtained up until 31st August, so make sure to get them while you can. You can do just that by heading to the 'Nook Shopping' section of the Terminal in Resident Services and going over to the 'Seasonal' tab.
Have you already picked these up? Will you be jumping onto the game today to get your hands on them? Let us know in the comments below.