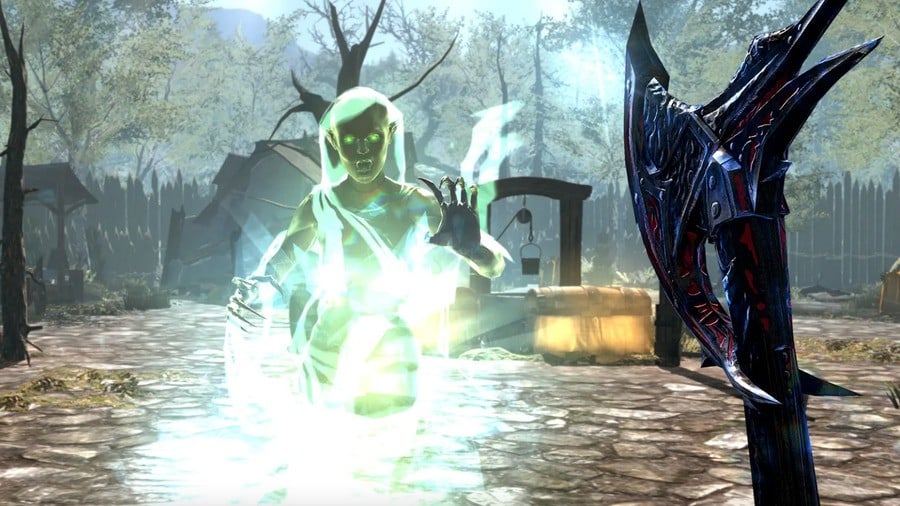 A new update has arrived for The Elder Scrolls: Blades, bringing a particularly welcome addition to the Nintendo Switch version of the game.
The update takes the game to version 1.7.1, most notably adding motion controls should you wish to change up your playstyle. It also fixes a number of bugs.
You can see all of the changes in the full patch notes below.
---
THE ELDER SCROLLS: BLADES PATCH 1.7.1 NOTES
Added motion controls for combat on Nintendo Switch!
· Enable motion controls in the Settings Menu.
· Hold ZL or ZR to raise your weapon like usual, then flick the corresponding Joy-Con to attack.
· Keep ZL or ZR held to start a combo attack as soon as possible or release it to stop attacking.
Bug fixes
· Fixed a bug causing poor performance on Android devices with the Exynos chipset.
· Fixed a bug on Nintendo Switch causing the player's Gems to temporarily disappear.
· Fixed a bug on Nintendo Switch preventing banner decorations from swaying in the wind.
· Fixed a bug that disabled the button to reduce how many potions you want to brew at the Alchemy Laboratory.
· Fixed a bug preventing the exclamation point icon from appearing above Varro Matius while he has the Mining Misfortune quest to give.
· Revised how Arena trophy rewards are calculated.
· Fixed a wide variety of interface bugs, quest progression blockers, and crashes.
---
If you haven't already, make sure to check out our review of The Elder Scrolls: Blades here. We weren't exactly impressed with it, feeling that it lacked the charm of the main series and that it felt like a grind to play, but we'd love to hear your thoughts in the comments below.