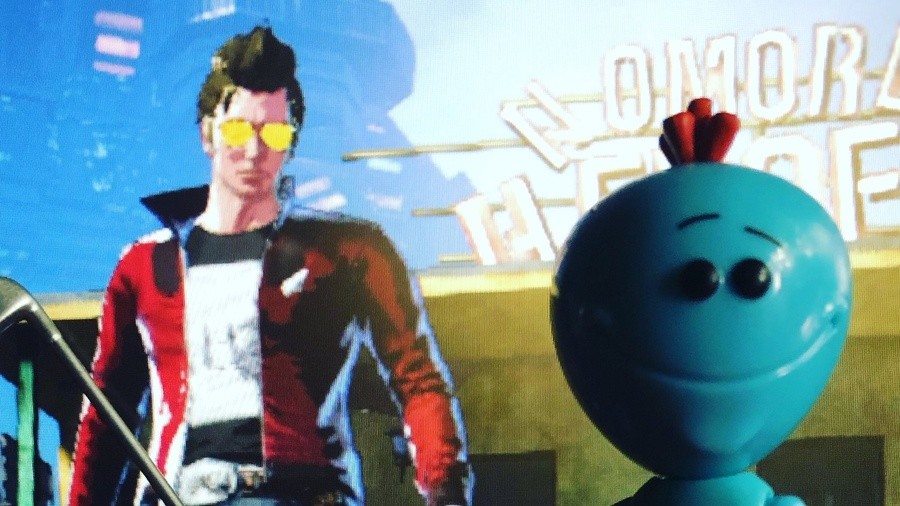 It has now been roughly a year since Goichi "Suda51" Suda confirmed Travis Touchdown would be making a return in No More Heroes 3, so what's the latest on this upcoming release for Nintendo Switch? Well, earlier today Suda posted the following photo - featuring No More Heroes 3 - on his Twitter account:
While it might not seem like much, it's reportedly the first proper in-game screen we've seen of Travis in the third game that's not a cinematic. It's kind of a big deal - considering we've not really seen or heard anything about since last year's Game Awards and Nintendo's E3 Direct.
Oh, and if you're wondering who that is blocking the view, it's Mr. Meeseeks from the animated series Rick and Morty. The character is voiced by the show's co-creator Justin Roiland. It's been just enough to send fans of the popular show into an absolute frenzy over on social media.
We'll save any speculation for the comments below.
[source twitter.com]