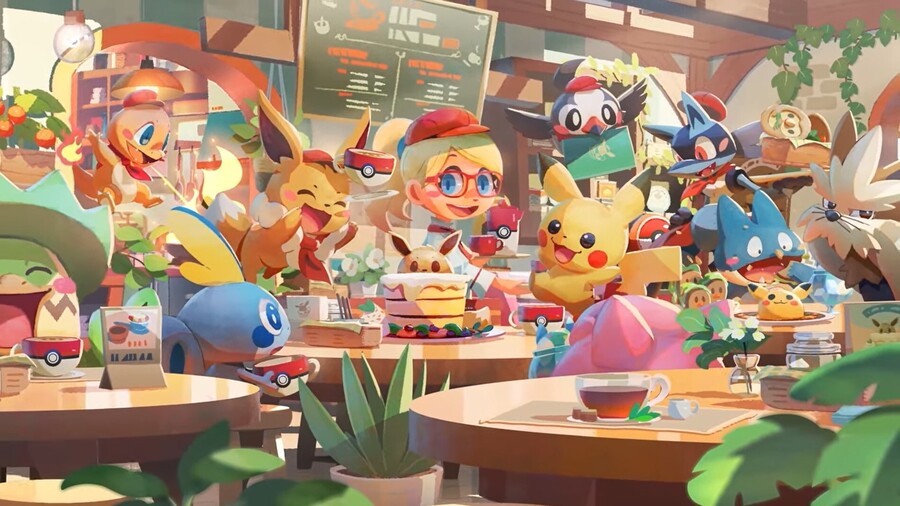 Nintendo Switch is getting a brand new free-to-start game next week called Pokémon Café Mix, it has been confirmed.
The game was shown during today's Pokémon Presents live stream, giving us our first glimpse at a brand new Pokémon experience. Players need to take care of Pokémon who visit their very own cafe, taking on puzzles to serve up delicious treats.
Pokémon Café Mix is a unique puzzle game where players can link Pokémon icons together by swirling them around. To link icons, players will need to grab a Pokémon icon and drag it next to another icon of the same Pokémon species. Icons will be cleared after they are linked together.
The player will be the owner of a café that Pokémon visit, where they will work alongside Pokémon to prepare drinks and dishes for Pokémon customers by completing puzzles. Pokémon on the café's staff have special Café Skills that can be used to help complete puzzles. Once a puzzle is completed, the player can serve an order to a customer. The player can increase their friendship levels with Pokémon by serving them delicious drinks and dishes. As more puzzles are completed, the café can be upgraded by getting new tools or having new areas added. New Pokémon may come visit, lured in by the different upgrades.
Pokémon Café Mix launches on Switch and mobile devices on 24th June.
The live stream also revealed that a brand new Pokémon Snap game is in the works, and a free Pokémon app to help children brush their teeth has been released. Another "big" announcement has also been teased for next week.
Surprised by this one? Share your thoughts with us in the comments below.