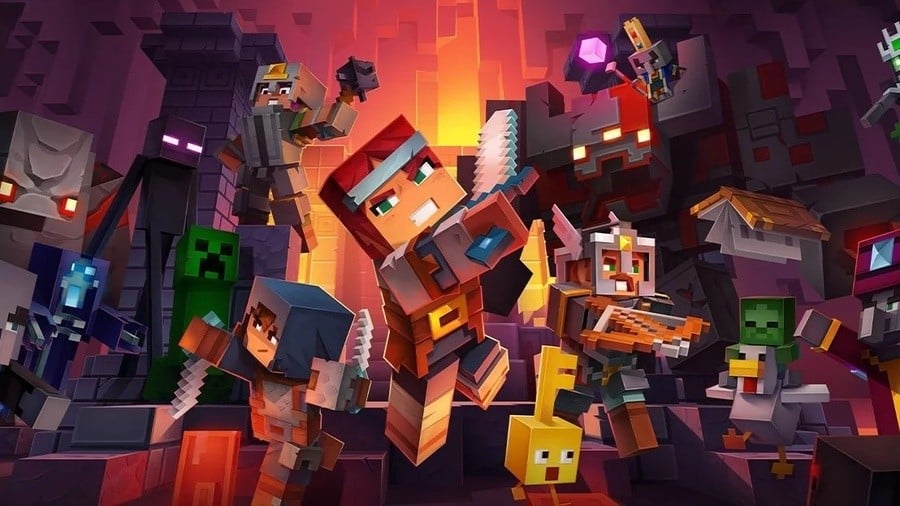 Minecraft is obviously an insanely popular game, so it's no surprise to hear Mojang's brand new spin-off Minecraft Dungeons is already selling incredibly well across multiple digital platforms.
On the Nintendo front, it's taken the top spot from Animal Crossing: New Horizons on Switch eShop best sellers list in the United States. As noted by @BenjiSales, this brings an end to Tom Nook's three months of dominance, which began in March:
What's perhaps even more impressive, though, is that Minecraft Dungeons is now also in the top spot on the Switch eShop charts in both Japan and Europe. We guess if any game was going to take down Nintendo's social simulation series on its own digital platform, it had to be something as big as Minecraft. It's also affordably priced at just $19.99 / £16.74.
Have you purchased Minecraft Dungeons yet? Let us know in the comments.
[source dualshockers.com]