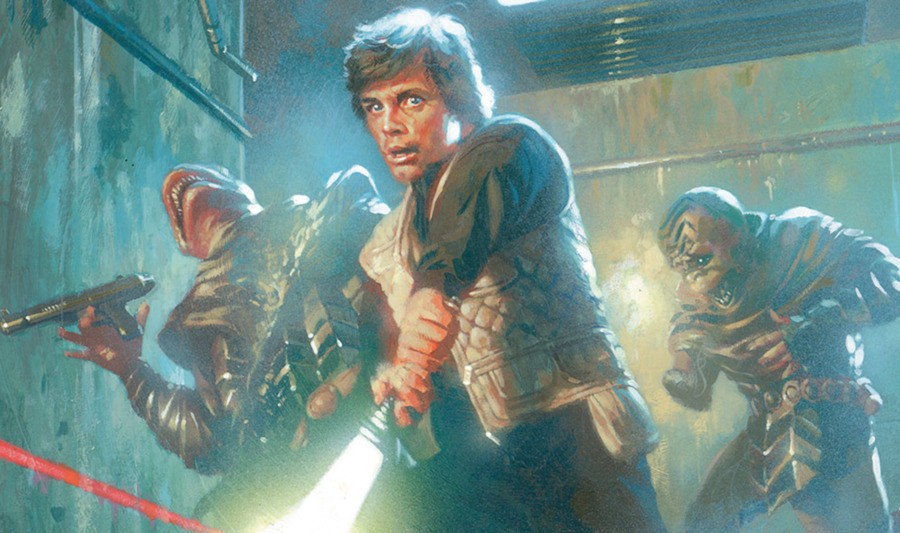 When the Nintendo 64 launched back in the '90s, it arrived with the likes of Super Mario 64 and Pilotwings 64 in tow – as well as LucasArts' Star Wars: Shadows of the Empire.
This 3D action title was part of a multimedia campaign that also covered books, comics and toys, and bridged the gap between The Empire Strikes Back and Return of the Jedi. While it wasn't perhaps as good as it should have been, it was cool that Nintendo's new system came with an exclusive Star Wars video game (although it did also receive a PC release soon afterwards).
If you're a fan of title, then you might be interested to learn that Varèse Sarabande Records has announced that Joel McNeely's soundtrack for Shadows of the Empire is getting a CD and vinyl release.
The soundtrack launches on August 7th and will cost $14 on CD and $22 on vinyl, and both will showcase cover art by Drew Struzan (Blade Runner, Indiana Jones, Back to the Future).
If you fancy pre-ordering one, head in this direction.
[source gonintendo.com]