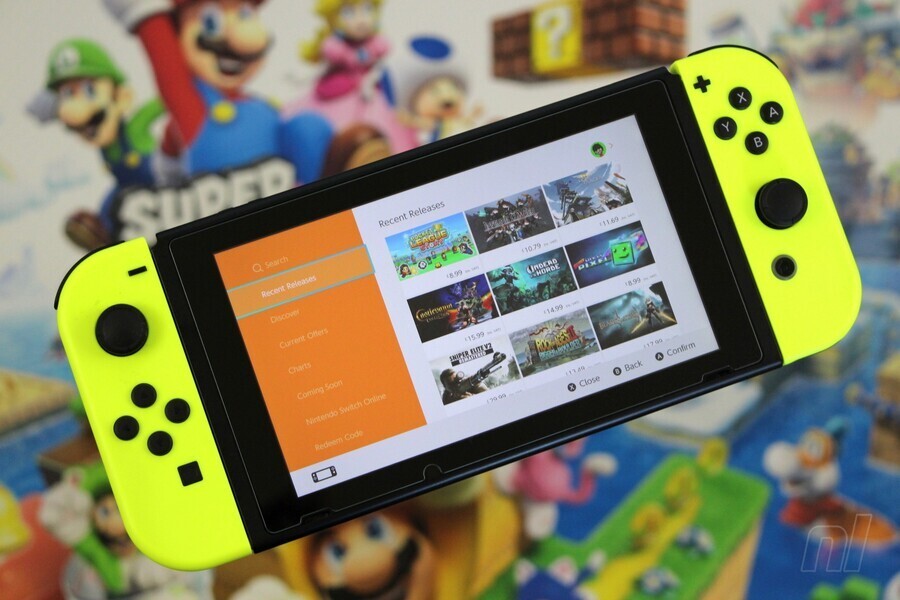 Buying your games digitally is a super-convenient way to get your hands on the latest and greatest titles, and buying directly from the Nintendo eShop via your console or online is a doddle. Sometimes, though, you might find yourself with a code to redeem; unless you happen to have your Switch or 3DS on you at the time, this means you'll need to wait to start your potentially time-consuming download. Or does it?
As it happens, there is a way to redeem Nintendo eShop codes from your smartphone, computer, or any device which can open up an internet browser. This method has been available for some time, but Nintendo hasn't done a particularly great job of showing it off.
It's pleasingly simple. First, head over to Nintendo's website and make sure you're signed in to your Nintendo Account. This should be the same account that is tied to your Nintendo Switch or 3DS console (there are options to sign in with your associated email address, your Nintendo Network ID, or via a social media account).
Once you're logged in, all you need to do is head over to this very page on Nintendo's site. You should see something a little like the image below, where a box allows you to enter your 16-digit Nintendo Switch or Nintendo 3DS code (you can even copy and paste your code if you prefer).
Enter your code, hit 'Next', and you may be asked to reenter your account password. Once you've done this, you should be presented with a screen which shows the game you've purchased and an option to 'Redeem'. Hit that button, and you're done!
Aside from being quicker and easier to enter your codes this way, this redeeming method also has another benefit. As long as your Switch is left in sleep mode, you can start a download via your phone or computer when you're away from your console and it'll start downloading automatically, ready for when you next pick it up. Lovely stuff.
---
Other Nintendo eShop guides you might find useful:
---
Did you already know about this feature, or will this be useful for you in the future? Any other tips you'd like to share with other readers? Fire away in the comments below!