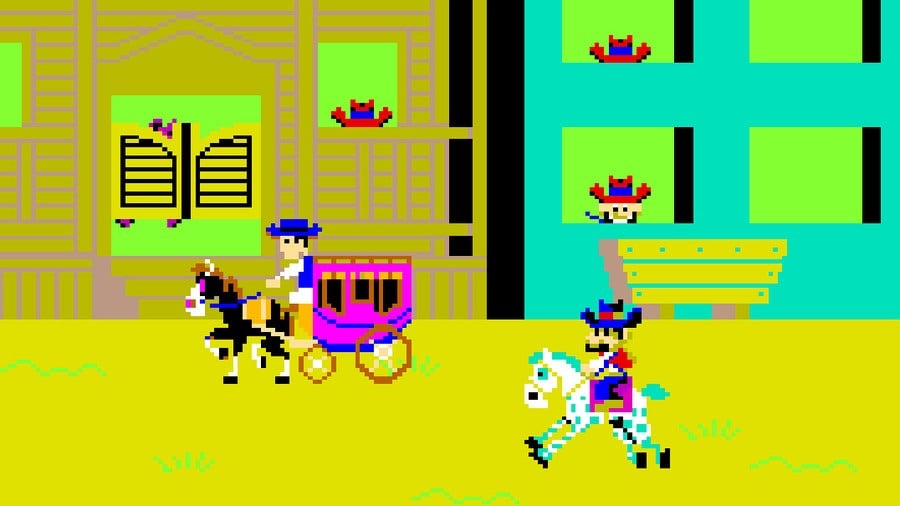 Hamster's retro release this week is The Tin Star. It's an old western-themed shooting originally released by Taito in arcades in 1983. You take control of the town sheriff who must take out a gang of thugs.
Here is a description from the PR: Skillfully utilize features in the main stages, such as surprising the enemy or getting double points. Duel on horseback in the bonus stage! Take out the passing enemy in a single shot!
As with all Arcade Archives releases, you can change various other settings such as difficulty and the display, and compete against high scores set by other players from around the world.
This one will set you back $7.99 / £6.29 and supports 1-2 players. Will you be adding this to your digital library on the Switch? Tell us below.