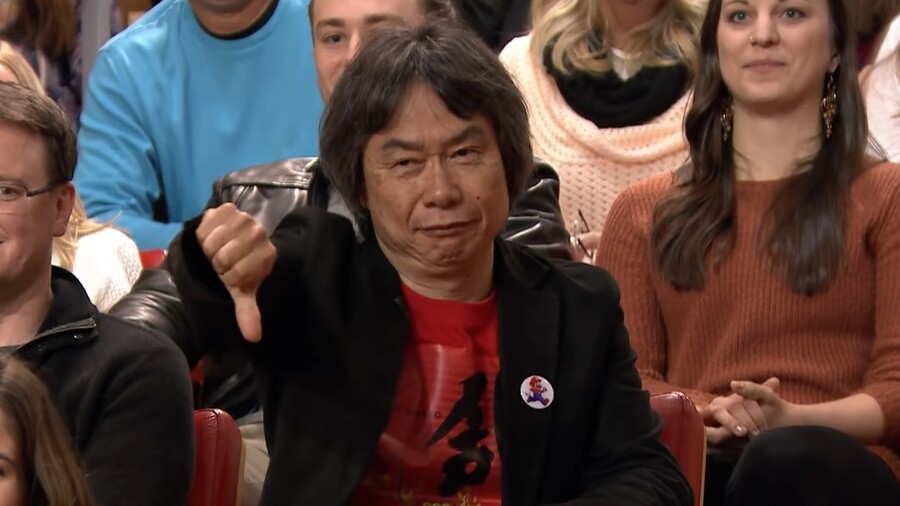 In a lengthy but insightful interview with Polygon recently, Rockstar San Diego founder Diego Angel spoke about the time Nintendo's Shigeru Miyamoto came to visit his studio (then known as Angel Studios) about a Nintendo 64 racing title called Buggy Boogie.
This project was part of the "Dream Team" - 10 third-party studios who were assigned by Nintendo to make exclusive games for the company's next-gen system, the Nintendo 64. Coincidentally, DMA Design (Rockstar North) was also part of this lineup.
According to Diego, Angel Studios apparently spent 45 days preparing for this moment, but the meeting didn't last much longer than 10 minutes. Here's how it apparently went down:
Mr. Miyamoto came to the first meeting in San Diego. We had the honor that this motherf***er came to us.
Mr. Miyamoto went and spent 10, 15 minutes look[ing] at it, closed the big f***ing book, got his hand behind [the book], pushed it to me, looked at me and said, 'Diego, I don't want this.' My balls got frozen. I lost my legs. I said, 'f***, f***. I blew it.' He said, 'This is not what I want.'
I said, 'What do you need, Mr. Miyamoto?',"He said, 'I don't want any game designs. [Let's] spend the next three months working on the technology and making sure it feels good.' [...] He says, 'You're going to throw away most of that s***.'
Angel Studios' former software director Clinton Keith opened up about the same encounter during an interview with Gamasutra in 2008. He mentioned how Miyamoto wanted the studio to "find the fun" and after nearly a year of development, Nintendo axed the project.
Keith said it was a "really cool" idea for a game, and described what it would have been like:
When I was working on the Dream Team [at Angel Studios], they wanted us to do this DNA-based driving game called Buggy Boogie. You had these vehicles that would eat other vehicles and adopt their powers and morph. It was really cool.
After this, Angel Studios went on to release three games for the Nintendo 64. Major League Baseball Featuring Ken Griffey Jr. in 1998, Ken Griffey Jr.'s Slugfest in 1999, and the port of Resident Evil 2 in 1999. Following the success of Resident Evil 2, the studio worked with Capcom to create a new IP. This game ended up being Red Dead Revolver (the first entry in the Red Dead series).
"Cultural differences" between the two companies reportedly made development difficult, and Capcom cut ties. Not long after this, the game got revived when Angel Studios was acquired and rebadged by Take-Two Interactive - Rockstar's parent company.
[source polygon.com, via gamespot.com]