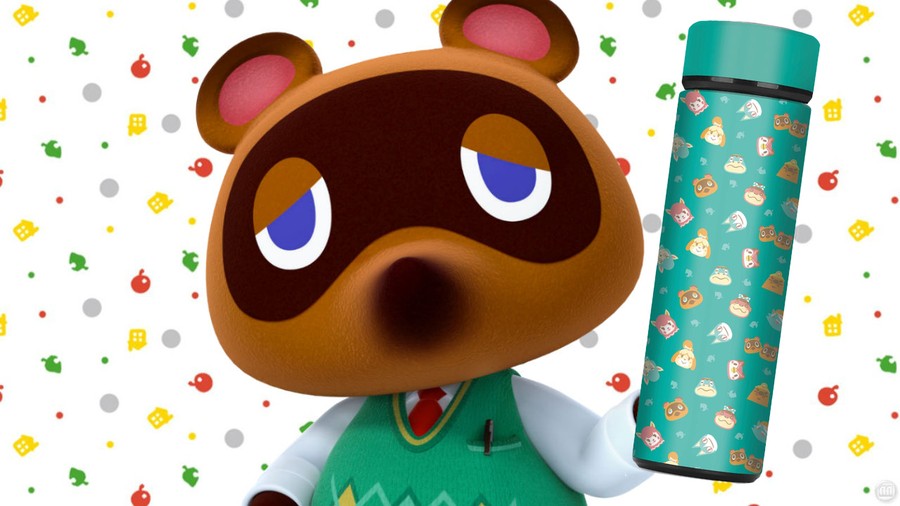 Update: Looks like it was all a big mistake! Everyone get back to work.

---
Original Story [Tue 17th Mar, 2020 11:30 GMT]: Animal Crossing fever has finally reached fever pitch this week. We've reviewed New Horizons and given it a glowing 10/10 review, and the release of the game is due to take place at the end of the week. Everyone everywhere is ready for some island-based life-sim action, it seems – and it's having an odd impact on Animal Crossing merchandise.
Take Controller Gear's officially licensed Animal Crossing: New Horizons 17 oz. stainless steel water bottle, for example. When it first launched on Amazon it was priced at the very reasonable $20, but that jumped to $26.97 and then rapidly began to climb as the days went by.
Now, the lowest price Amazon is offering the bottle for is an utterly insane $10,932.64. A second seller has one up for $12,025.90, just in case you really hate your money and want to be rid of it.
The bottle doesn't launch until April 15th, which means you've got plenty of time to save up if you really have your heart set on this product. Or you could just wait for supply to outstrip demand and the price to return to something approaching normal levels. Sheesh.
[source gonintendo.com]