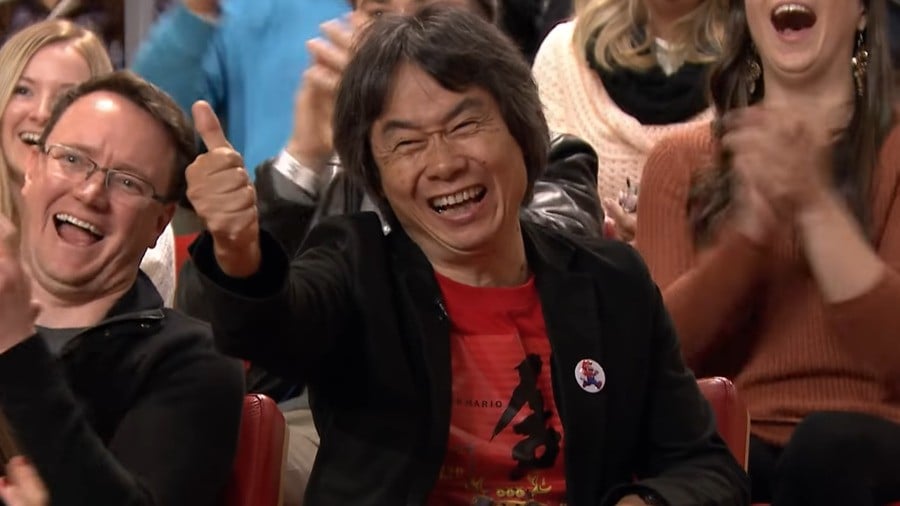 The one and only Shigeru Miyamoto has been in the headlines a few times already this week, speaking about how he's broken his habit of "upending the tea table" and how Nintendo has worked hard to escape its 'childish' reputation.
Now, in the same interview with Japanese magazine Famitsu (as translated by Oni Dino from Nintendo Everything), Miyamoto explained the reason why the Switch had become so successful. According to the legendary Nintendo designer, it all comes down to some "good timing" in an age where people are always carrying around devices such as smartphones. Miyamoto says how Nintendo felt a dedicated video game system could easily succeed based on this trend:
The Switch released with good timing in this age where people are walking around and using devices like smartphones. And yet, they get loaded up with a lot of data. So for this reason, we thought it should be relatively easy for a single console with a single technological architecture to succeed, given the situation. For mobile [gaming], there are many different hardware versions that all have to be accounted for, so you don't know what else is going to come along with it all.
This "good timing" arguably came at a price – with the Wii U's lifespan cut short. Although the troubled predecessor of the Switch was manufactured right up until January 2017 (just a few months before the release of the next-gen system), it struggled to maintain interest from start to finish.
Nintendo also did a much better job on the marketing front during the Switch generation – releasing a video that clearly illustrated its unique selling point right away. You could also factor in the system's stronger library of games from the very beginning – including all the Wii U ports that are now available.
What do you make of Miyamoto's comments, though? Do you think it was simply good timing that made the Switch a success? Share your thoughts below.
[source nintendoeverything.com]