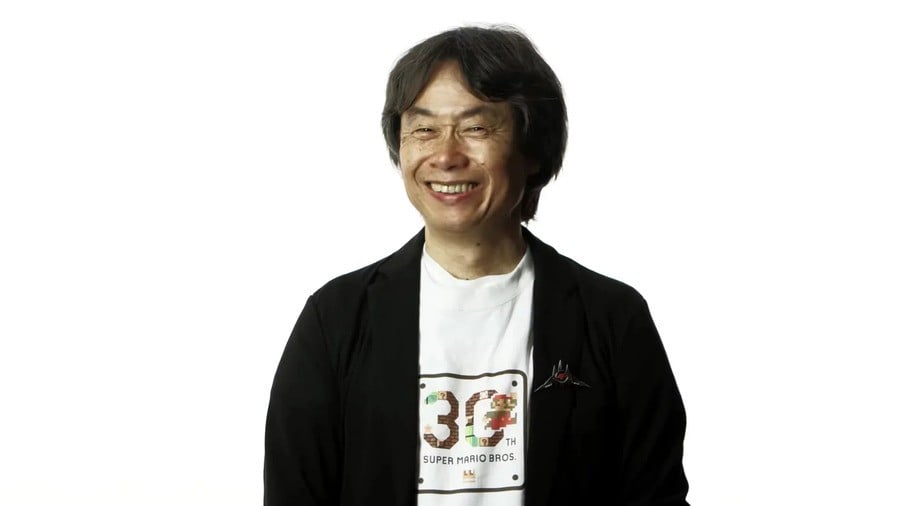 Nintendo's Shigeru Miyamoto currently acts as a 'Creative Fellow' at the Japanese video game giant – passing on his ideas and knowledge to the next generation of game designers. As a result, he's not quite as involved as he used to be.
For example, he no longer comes in mid-development to "completely" rework projects. Here's exactly he had to say in the most recent issue of Famitsu (celebrating the Switch's third anniversary), courtesy of a translation by Oni Dino from Nintendo Everything:
I might say something in the early stages of development like, "What if we didn't do this?" Or "If you're going to do that, then what about this?" But I no longer come in mid-development to completely rework things. I don't "upend the tea table" just as a hobby or something, I only do so if I can see how the whole game will pan out.
By changing the structure of things when a game isn't turning out right, I "upend the tea table" when I can see how things like the visuals and the merits of the game can change. If I can't see a clear vision for the game, then that doesn't mean something should be changed. After all, you can't see all the key components unless you're the director.
As highlighted in the translation, "upending the tea table" is an infamous phrase used to describe when Miyamoto would step in and change a project's direction drastically. Though, in saying this, he still has "influence" over aspects like controls (citing The Legend of Zelda: Breath of the Wild), to ensure they're user-friendly as well as the concept phases of a game's development. After that, it's up to the designers to work out the rest.
How do you feel about Miyamoto being less involved in Nintendo's modern projects? Are you glad to hear this industry veteran still has at least some input? Share your thoughts below.
[source nintendoeverything.com]