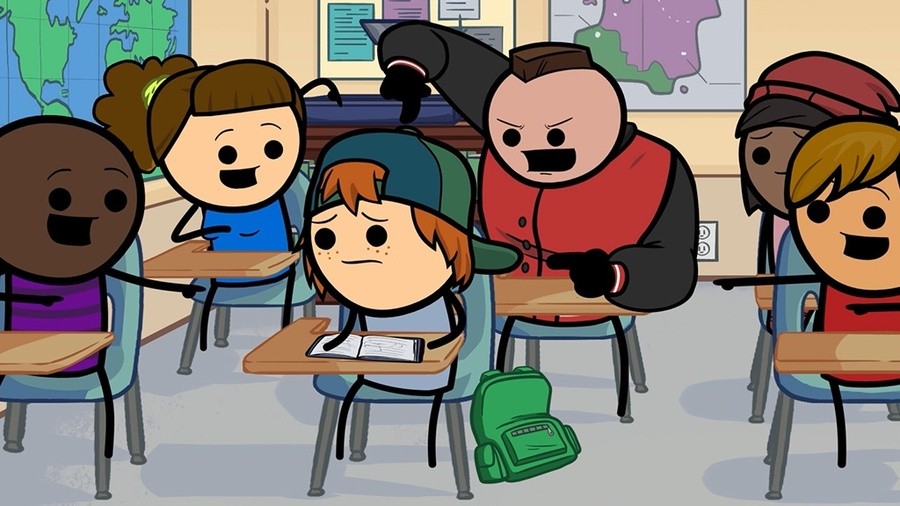 The popular webcomic by Explosm comes to life as a video game in the form of Cyanide & Happiness – Freakpocalypse: Part 1. It's a grim setting in this one as you take control of a "weird, unpopular, ginger-headed orphan" named Coop "Go Away, Weirdo" McCarthy, who must make the world a better place.
Here's some additional information about this adventure puzzle title:
The trouble is: Nobody likes you, school sucks, you can't find a prom date, everybody bullies you (including your teachers), and your attempts to help only makes things worse. Will you escape high school alive? Who will love you? Why is this game called Freakpocalypse? Find the answers to these questions and more by looking at, talking to, and touching everything within the Cyanide & Happiness universe.
This is another timed console exclusive for the Nintendo Switch, arriving this summer. Are you familiar with this long-running series? Tell us below.
[source nintendo.com]