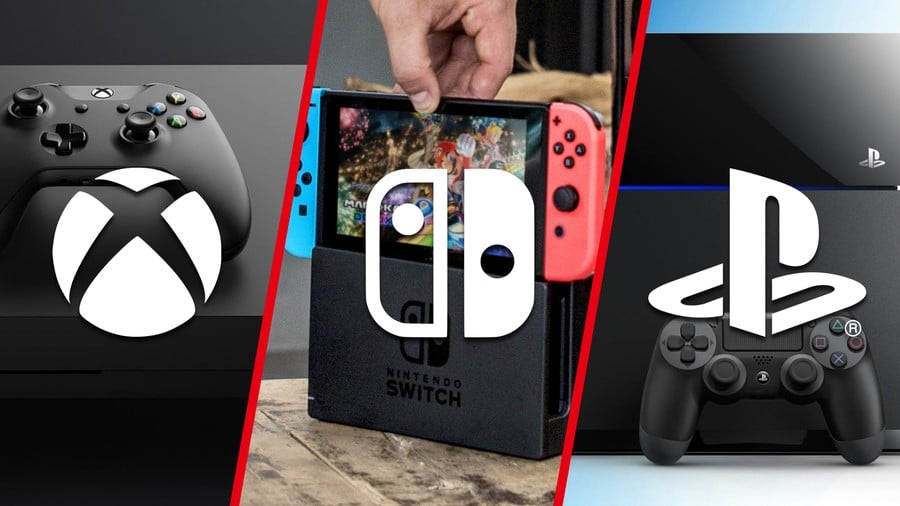 It's been nearly a year and a half since Nintendo Switch Online was belatedly introduced on Switch and in that time Nintendo has been slowly and surely adding to the value of the service. The growing catalogue of retro classics added to the NES and Super NES game libraries is an obvious highlight, and access to the exclusive Tetris 99 - arguably the service's crown jewel at the moment - is another great addition tempting players to sign up. More importantly, cloud save support offers some security when taking your Switch out and about. It's a shame this wasn't included at launch as standard, but it's here now and we're grateful.
Nintendo president Shuntaro Furukawa has voiced the company's intention to continue adding "more features and fun" to the service, although beyond the occasional drop of new NES and SNES titles (which used to arrive on a monthly basis) there hasn't been much so far. Japanese Switch owners are getting free (temporary) access to indie hit Dead Cells soon as they did with Fire Emblem Warriors in January.
We've talked before, several times, about the shortcomings of Nintendo's online solution. Some might argue that aligning NSO with the online play subscriptions for other consoles is comparing apples with oranges, but with promos like this Nintendo is dipping its toe into the pool Sony and Microsoft are swimming in with PlayStation Plus and Xbox Live Gold respectively. As the company experiments, comparing the three services from the platform-holders becomes more interesting and more relevant than ever before.
We've assembled some points of comparison in the table below that highlights the value of the games each service offered in 2019. Obviously, each platform has its own quirks and restrictions, but the similarities are striking and the value proposition is worth looking at. All prices are in GBP and are based on each company's UK store prices (non-sale) as of February 2020. For the NES/SNES titles we used the current cost of Wii U versions (£3.49 for NES games, £5.49 for SNES):
Nintendo Switch Online
PlayStation Plus
Xbox Live Gold

Price (annual subscription)
£17.99 (£1.50/month)
£49.99 (£4.17/month)
£49.99 (£4.17/month)
Value of games if purchased separately
£338.23
£762.68
£834.64
Number of accessible games (2019 only)
74 (NES, SNES)
32 (PS4, PS3, PS VITA)
48 (XBOX ONE, XBOX 360, XBOX)
Main Features

Online play
Cloud saves (with supported software)
Access to select NES & SNES library and Tetris 99
Exclusive add-ons (Smash Spirits, etc)
Exclusive discounts (Nintendo Switch Game Vouchers)

Online play
Cloud saves ('100 GB Online Storage')
Access to monthly PS Plus games
Exclusive Add-ons, Themes and Avatars
Exclusive discounts

Online play
Access to monthly Games With Gold
Exclusive discounts (Deals With Gold)
Notes: Cloud saves come as standard on Xbox One as long as you have a free Xbox Live account. The Xbox total cost includes £19.99 for the currently unavailable Forza Motorsport 6. Also, the physical version of Tetris 99 comes with all DLC (available separately for £8.99) and a 12-month subscription to Nintendo Switch Online.
As you can see, the main features of each service are broadly comparable and by pure numbers, Nintendo trumps the others with 74 games available at the end of 2019. Another plus point is that the NES and SNES games don't disappear either. Subscribe today and you'll have immediate access to the lot, unlike the other services where you must redeem the 'free' games on a monthly basis; forget and won't be able to get them the next month.
On the face of it, then, Nintendo Switch Online offers excellent value for money considering the number of games you get for the smaller annual fee. However, there are multiple problems which cloud the issue and demonstrate a significant gulf between Nintendo's proposition versus the others.
The evergreen nature of Nintendo games gives the company little incentive to throw them on a subscription service as a sign-up incentive.
Firstly, PS+ and Xbox Live Gold subscribers who have been with the service for years will have a far larger library than just the one from 2019. Secondly, those services offer games from a variety of more modern consoles - from the original Xbox to contemporary releases - while Nintendo hasn't yet gone beyond the 16-bit generation. This second point is worth considering. While there's an argument that there's plenty of filler on the NES list that would be laughed out of town were it to magically appear on Games with Gold or PS+ (Brawl Brothers, anybody?), the status and quality of games like Super Mario World and The Legend of Zelda: A Link to the Past is unquestionable. Still, the Nintendo Switch Online game list is comprised of games we have played and bought many times before.
By contrast, the PlayStation and Xbox libraries feature new games; games we wanted to play but missed; games we may never have gotten around to were it not for their inclusion; a mixture of AAA first- and third-party titles, celebrated indies and older treasures. 2019 Games With Gold highlights include indie darlings like Inside and Celeste (a rare Nintendo Life 10/10), first-party stalwarts Forza Motorsport 6 and Gears of War 4, and classics from yesteryear including Castlevania: Symphony of the Night and Valve's Portal.
While PS+ boasted comparatively fewer titles, they were arguably more impressive, with releases like Batman: Arkham Knight and The Last of Us Remastered rubbing shoulders with Borderlands, the Wipeout Omega Collection, Detroit: Become Human and host of smaller games such as Sonic Mania, Portal Knights, Overcooked, What Remains of Edith Finch and Horizon Chase Turbo. In March last year PlayStation Plus subscribers got Call of Duty: Modern Warfare Remastered and The Witness. Fair enough, Sony needed a couple of winners to distract from the fact that PS Vita and PS3 games would no longer be part of the service after February 2019, but that's a pretty great distraction, no? The quality on offer varies from month to month, but getting access to recent, excellent games (versus excellent old games already sitting on our shelf) makes Sony and Microsoft's value proposition very attractive indeed. We like StarTropics and TwinBee as much as the next site - probably more - but they can't compete with that little lot.
Could Nintendo do something similar, then? It certainly has desirable software under its belt, although that might also present a unique problem at Nintendo HQ: 2 and 3-year-old first-party Switch games are still selling incredibly well. Mario Kart 8 Deluxe, Breath of the Wild, New Super Mario Bros. U Deluxe - all Switch titles that came within a year of launch - are all still selling like hot cakes. The evergreen nature of Nintendo games gives the company little incentive to throw them on a subscription service as a sign-up incentive.
Perhaps third parties and indies could be an option. As the frequent sales which see games plummet to mere cents on the Switch eShop indicate, there must be any number of developers who would jump at the chance for the exposure of such a scheme. There would likely still exist a gulf between the AAA offerings on Xbox and PlayStation and whatever Nintendo could drum up from willing third-parties. The historical fact is that people come to Nintendo platforms for Nintendo games, so the likelihood of real parity with rival services seems more remote than ever.
With competing services offering so much more... it's imperative that Nintendo Switch Online grows in 2020
Ultimately, as Nintendo fans it's easy to look at Switch Online, look at the price and be more-or-less satisfied, but the service has its fair share of flaws. Not all software supports cloud saves, for example, with titles like Pokémon Sword and Shield and the upcoming Animal Crossing: New Horizon irritatingly not backing up to the cloud. Elsewhere there are plenty of our favourites games still missing from the NES and SNES lineups, not to mention N64 titles. And let's not even mention the voice chat app.
With competitors delivering so much more, and with yet other services like Microsoft's Game Pass offering incredible value and challenging Nintendo's traditional business model, it's imperative that Nintendo Switch Online grows in 2020. It wouldn't take much, really. A couple more exclusives along the lines of Tetris 99 and some N64 games and we'd be overjoyed. Perhaps we're just easy to please. Throw Super Mario Sunshine - an 18-year-old GameCube game - on the service and we're certain we wouldn't be the only ones to lose our minds.
What do you think, though? Below you'll find some poll questions about Nintendo Switch Online - let us know your thoughts in comparison to the services available on rival platforms.
If you answered 'Other' to any of the above, feel free to elaborate in the comments below.