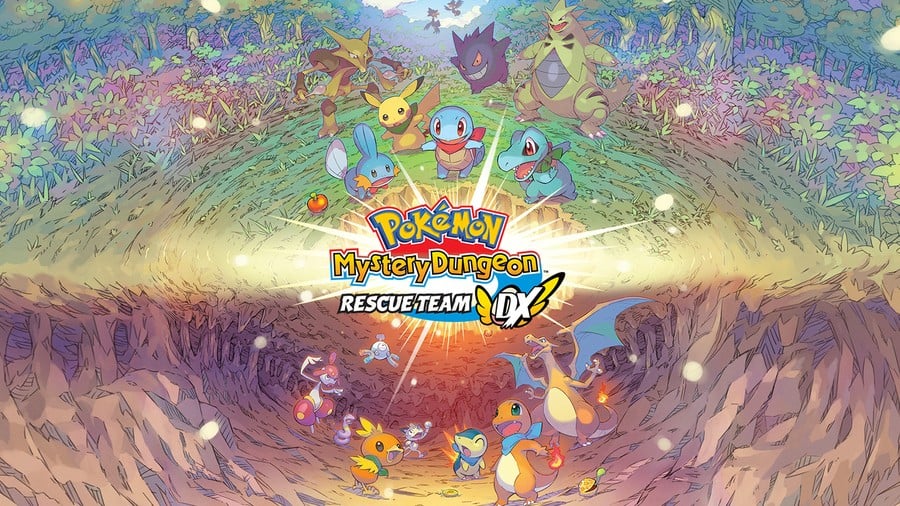 Announced back in January as part of the Pokémon Direct, the upcoming Pokémon Mystery Dungeon: Rescue Team DX for Switch is a remake of a original pair of dungeon-crawling Pokémon games that straddled the Game Boy Advance and Nintendo DS systems. As a pair of fan favourite spin-offs, it's great to see them returning in combined form on Switch and pre-orders have gone up at multiple retailers ahead of the game's 6th March release date.
If you're looking to get your hands on a copy of Pokémon Mystery Dungeon for Switch, you've absolutely come to the right place. We've been gathering up any deals we can find for the game and adding them to our list below - feel free to check out the options and choose the bundle which best suits your location and needs. Some retailers in the UK have been bundling in some pre-order bonuses, and we'll be keeping our eye out for US retailers who follow suit. In the meantime, these are the options available to catch...
Buy Pokémon Mystery Dungeon in the USA
At the time of writing it seems gamers in the good ol' US of A will have to content themselves with the game and the game alone. We'll be monitoring the situation and adding to this list if any sites decide to throw in some pre-order bonuses. As things stand, the price differential is a whopping 3 cents between the most expensive and cheapest sites. Still, every little helps, no?
Buy Pokémon Mystery Dungeon in the UK
Here are our preferred retailers for any UK readers looking to bag a copy of Pokémon Mystery Dungeon on Switch. The official Nintendo UK store is throwing in a rather lovely poster with every copy of the game (physical or digital), and there are a variety of hardware bundles up for grabs, too. Elsewhere you can pick up a free sticker set with your pre-order.
---
Let us know which bundle you pick up in the comments below, and feel free to share your hopes for the game, too.