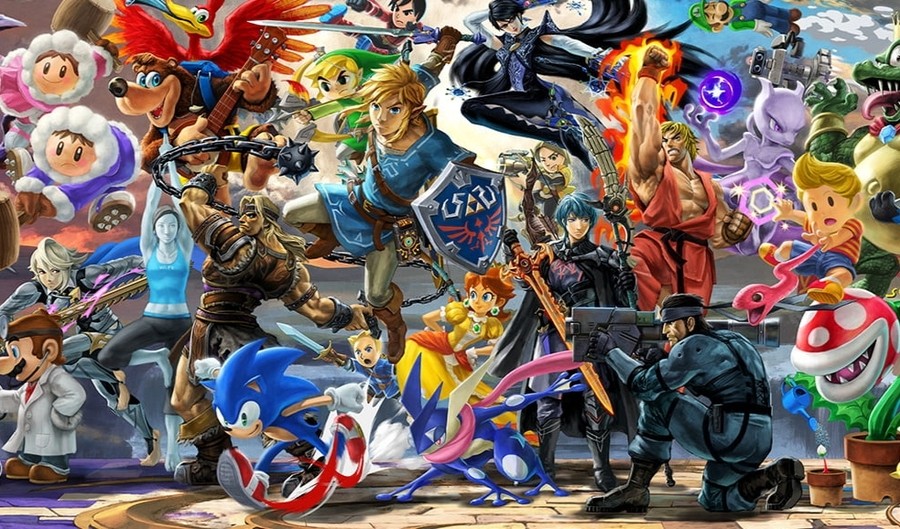 It's been revealed the king of fighters Super Smash Bros. Ultimate is returning to this year's EVO Championship Series.
Apart from Nintendo's all-star brawler, the following games have been locked in once again: Under Night In-Birth Exe:Late[cl-r], Dragon Ball FighterZ, Street Fighter V, Tekken 7, Samurai Shodown and Soul Calibur VI. The new (and old games) that weren't featured at last year's event include Granblue Fantasy Versus and Marvel vs. Capcom 2.
The titles that have been dropped from this year's line-up include Mortal Kombat 11 (after a single appearance at EVO 2019) and BlazBlue Cross Tag Battle. The biggest surprise is the return of Marvel vs. Capcom 2. It's the only classic fighting game on the list and was originally released in the year 2000.
In case you're wondering, Super Smash Bros. Melee was dropped from EVO last year, so it's no surprise to see it has been excluded from this year's event as well. This annual tournament takes place in Las Vegas from 31st July until 2nd August.
What do you think of the line-up for EVO 2020? Share your thoughts below.
[source twitter.com]