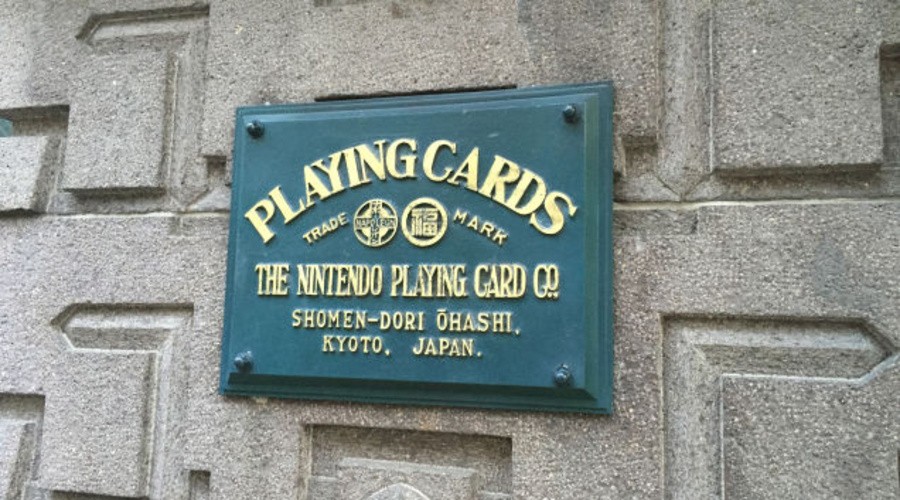 One of the most famous buildings in Nintendo's long history is to be converted into a hotel, it has been confirmed.
The 'Kabuyama Project' will turn the 'Yamauchi Nintendo' headquarters – a Kyoto building which has become something of a mecca for Nintendo fans visiting Japan – into a 20-room hotel complete with restaurant, bar gym and spa.
The building – which still has the company's sign bolted to the wall – will be completely transformed by 2021. It was Nintendo's main HQ back when the firm was primarily in the business of manufacturing Hanafuda playing cards.
It would take the ambitious Hiroshi Yamauchi to change Nintendo into the company we know today; under his watch, the firm ventured into making toys, board games and gadgets aimed at children, before stepping into the world of video games with arcade titles, LCD-based handhelds and home consoles.
This isn't the first time a hotel has entered Nintendo's history, either. Prior to finding success in the realm of gaming, it infamously ran a chain of 'love hotels' which allowed couples to check in for a short period of time. What they got up to, we'll leave to your imagination.
If you want to visit Nintendo's old HQ before the alterations begin, you'd better make it snappy.
[source videogameschronicle.com, via osumituki.com, japanesenintendo.com]