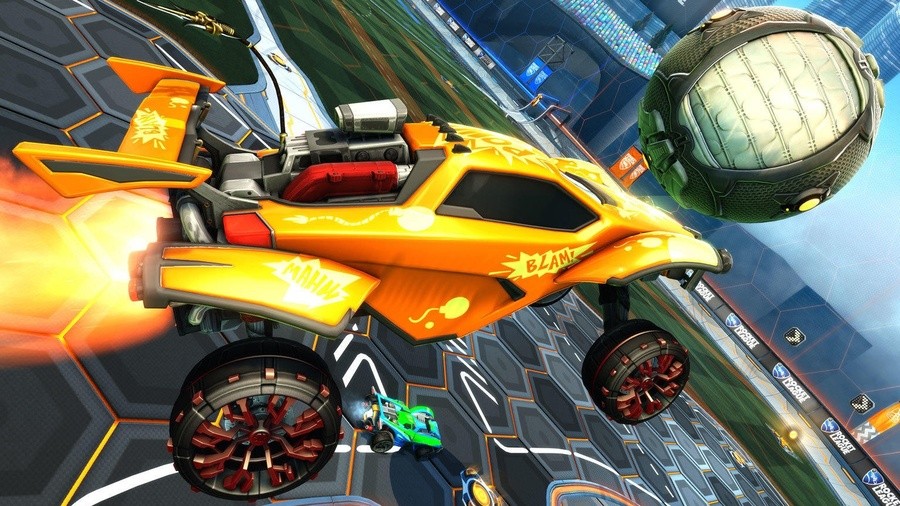 Although Rocket League is now officially an Epic game, Psyonix wants to ensure fans nothing has changed on the development side of the fence.
Last week, as you might recall, it rolled out its long-scheduled update, which removed randomised loot crates and replaced them with a transparent reward system referred to as 'Blueprints'. An Item Shop was also added in - allowing players to buy cosmetics.
After ongoing feedback from the game's community across multiple social media platforms, the developer has now acknowledged "Item Shop and Blueprint pricing did not meet community expectations" and has reduced the pricing.
we have pored over all of your comments on Discord, Reddit, Twitter, and beyond. We have heard your feedback that Item Shop and Blueprint pricing did not meet community expectations.
Below are the changes:
---
ITEM PRICING REDUCTIONS
Reduced the base price ranges of Item Rarities (before attributes like Paint) to the following values:
Rare: 50-100 Credits
Very Rare: 100-200 Credits
Import: 300-500 Credits
Exotic: 700-800 Credits
ITEM ATTRIBUTES
Paint and Special Editions now add less cost across the board, based on rarity:
Most Paint Colors: 50-200 additional Credits
Burnt Sienna: 0 additional Credits
Titanium White: 100-500 additional Credits
Special Editions: 200-400 additional Credits
Occasionally, special items will have custom pricing that varies from the above guidelines.
---
On top of this, in-game credit purchases made between 4th December and 11 December will be returned:
we will add Credits equal to any difference in price directly to your account. For example, purchasers of Crimson Fennec will receive 500 Credits back today, as a Crimson Fennec now costs 700 instead of 1200 Credits. This price adjustment is a one-time only event, and only applies to purchases made between December 4 and December 11.
These Credit returns will be complete within the next few hours. There will be no in-game display explaining this change.
The developer wrapped up its latest post, stating how it "always" took feedback from its passionate community seriously and hoped the change in pricing would reflect this. You can view the rest of the changes in this update via the official game website (it's mostly bug fixes).

Did you expect Psyonix to make this adjustment? Tell us below.
[source rocketleague.com]