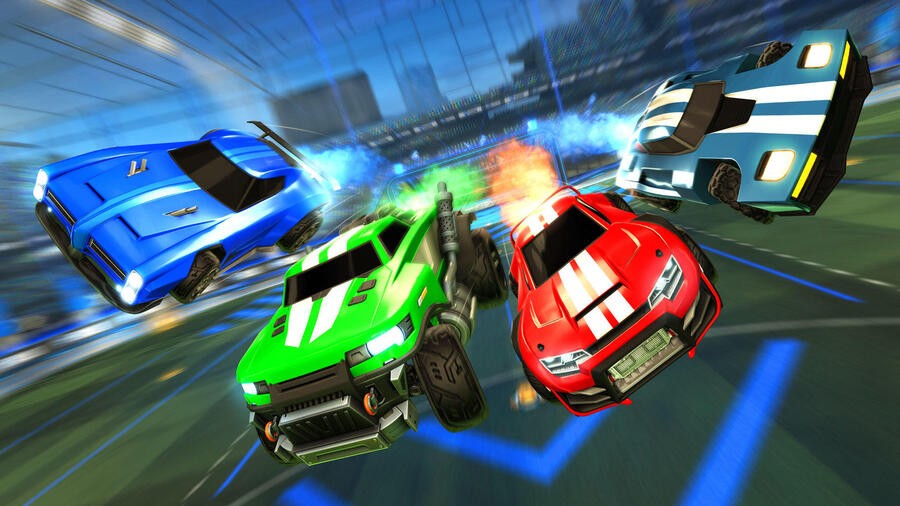 Back in August, Rocket League developer Psyonix promised to scrap randomised loot boxes - known in-game as 'Crates' - in favour of a new, more transparent system. The change was revealed as part of the studio's goal to offer "the best possible experience" for players and has no doubt been influenced by the increasing pressure being put on developers surrounding the topic.
Now, the studio has revealed exactly how it'll be doing just that. Starting in December, the game's Crates will be replaced by a new system called 'Blueprints'. These can be obtained after playing a match, and players will be able to see what item can be created by the Blueprint and choose to pay a set price for it should they wish. Essentially, players will now know exactly what they're buying, which should have been the case in the first place really.
The December update will also introduce a brand new Item Shop that will have a rotating inventory of new items, "legacy crate content", and more. Keys will also be replaced with Credits, a new premium currency which Psyonix says can be used on creating items from Blueprints and obtaining items in the new shop.
If you have any Crates or Keys left in your inventory when the change takes place, they'll automatically be replaced and converted into Blueprints and Credits.
Happy with the news? Getting rid of loot boxes can only really be a good thing in our book.