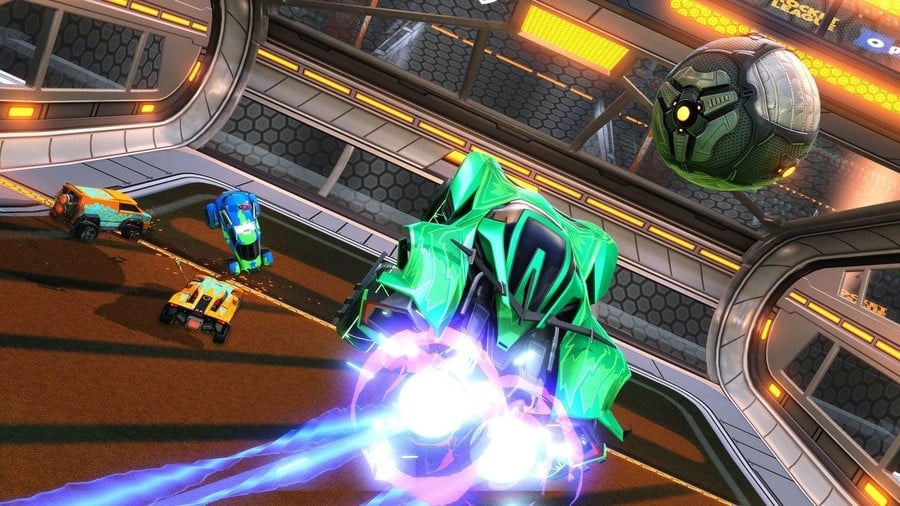 Now that we're in December, Psyonix has rolled out its long-scheduled update for Rocket League which removes randomised loot crates. These have been replaced with a transparent reward system known as 'Blueprints'.
Blueprints are rewarded to you by playing matches. You can then choose whether or not to pay a set price to unlock the blueprint item and it means you'll always know what you're receiving. If you had any existing crates, they're now blueprints, and keys have been turned into the new paid currency: credits. Lastly, all decryptors have been converted into bonus gifts.
The other change is the introduction of a new Item Shop - featuring a rotating inventory of items that can be purchased with your credits. Unfortunately, not everyone within the Rocket League community is happy and it's all tied to the pricing of these items.
According to a thread over on Reddit, certain customisation upgrades are now more expensive and much harder to obtain. Some older items have also been increased in price. One user known as zeUltimater noted how:
previously you'd buy 23 keys, use them on 23 crates and would get 23 items. Now you have to buy 23 keys worth of credits to get one item. Yeah, this will not work
You can read the full patch notes on Pysonix's website. You can also read more about the conversion rates and credit prices. We'll be sure to let you know if Psyonix or Epic responds to the community about the new item prices in Rocket League.
Have you tried out this update yet? What are your thoughts - let us know!
[source gamespot.com]