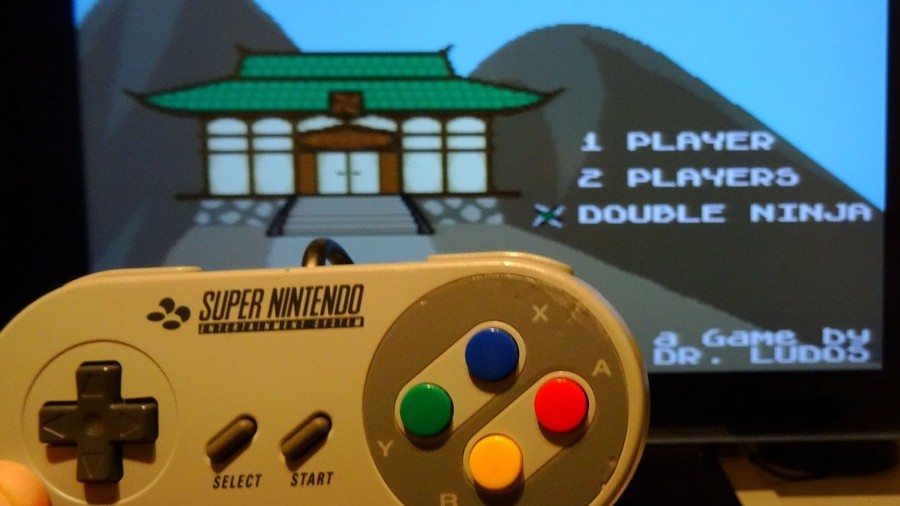 We're positively swimming in new Nintendo Switch releases every week at this point - our constantly overflowing inbox serves as a regular, major indicator of this (send help) - but we don't expect to see new games arrive for the nearly-30-years-old SNES.
That's exactly what we've been treated to today, however, with the launch of Yo-Yo Shuriken. The game comes from the same developer who recently brought us a new Game Boy title, DMG Deals Damage, and is an action game designed for one to two players. An action game with ninjas and robots, no less.
Its core gameplay revolves around shooting a single shuriken that you can magically recall at any time, which incidentally allows you to hit enemies both from the front or from behind. It's available on an actual, working SNES cartridge with a cardboard box and manual, or you can buy a copy for emulation online.
If you fancy picking up the physical SNES cartridge for this, let us treat you to some money off with the following code: 'BF2019'. This Black Friday discount will get you 10% off until December 2nd.
What do you think? Intrigued by a 2019 SNES game? Let us know your thoughts in the comments.