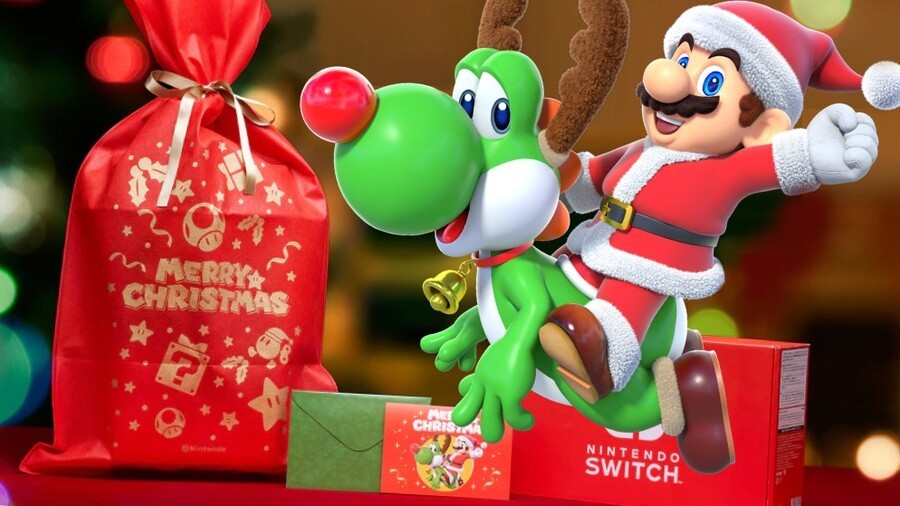 The abundance of cool little physical things turning up on the Japanese My Nintendo store is certainly nothing new. While it rarely contains things to truly make us consider how many platinum points we've got sitting on our mostly dormant Japanese Nintendo account (let alone work out how we'd get them shipped to the west), they sure get us pining for the days of physical goodies on Club Nintendo.
The latest bunch of merch to hit the Japanese My Nintendo store is festive-themed. First up, for 500 platinum points there's the My Nintendo 2020 desktop calendar featuring 12 cards adorned with various characters which you place on a little pedestal:
Then there's a Mario-themed festive sack and Christmas cards with a cute little star sticker:
Finally, why not exchange cards for New Year too with these Animal Crossing and Mario envelope-pouch things? We love a bit of quality stationary:
To be fair, we've had a few nice physical items crop up on the western store. Those Splatoon 2 posters to mark the final Splatfest might have taken an age to turn up (for which Nintendo apologised by depositing 300 Gold Points into purchasers' accounts), but they do look great hanging on the wall. The freshly-announced Super NES ones look rather lovely, too, so let's hope we'll be getting more of this sweet, sweet tat in the future.
What's the best holiday-themed Nintendo tat you've seen? Would you grab any of the above if it turned up on the western My Nintendo storefronts? Let us know with a festive message below.