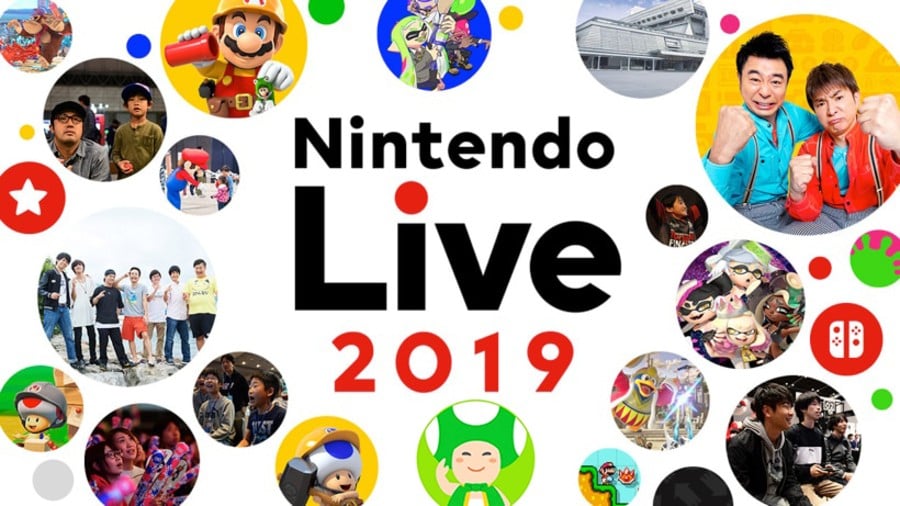 Update (10th Oct, 09:30 BST): Nintendo has provided an update on its 'Live 2019' gaming expo, confirming that the current plan is go ahead with the event as planned. Sunday's opening time has been pushed back to 11am and will therefore have a reduced content schedule, but the event is otherwise unchanged (thanks, Japanese Nintendo).
Nintendo notes that the future course of the super typhoon could still change plans further, however, and urges those attending to keep an eye on its official channel for more updates.

---
Original Article (7th Oct, 11:45 BST): Nintendo has issued a cancellation warning to fans who are hoping to attend its Nintendo Live 2019 gaming expo next week. The warning comes in response to the ongoing threat from Super Typhoon Hagibis.
The western Pacific Ocean typhoon has been intensifying at a rapid rate and is expected to reach the Northern Mariana Islands on Monday night local time. From there, it could go on to hit Japan, although a report shared by weather.com meteorologists says that "it's too soon to determine which parts of Japan may be impacted". It is also said that Hagibis' rapid intensification rivals one of the most extreme typhoons on record.
Nintendo Live 2019 is scheduled to take place on 13th - 14th October at the Kyoto International Conference Center, with games like Animal Crossing: New Horizons, Luigi's Mansion 3, and Ring Fit Adventure set to be featured. Nintendo's tweet above says that should the event be cancelled, it will notify fans on that very account.
If you are planning on attending, or even if you're simply expecting to be in the country over the next couple of weeks, please do keep an eye on the progress of the super typhoon. Here's hoping it passes by relatively safely.
[source twitter.com, via japanesenintendo.com]