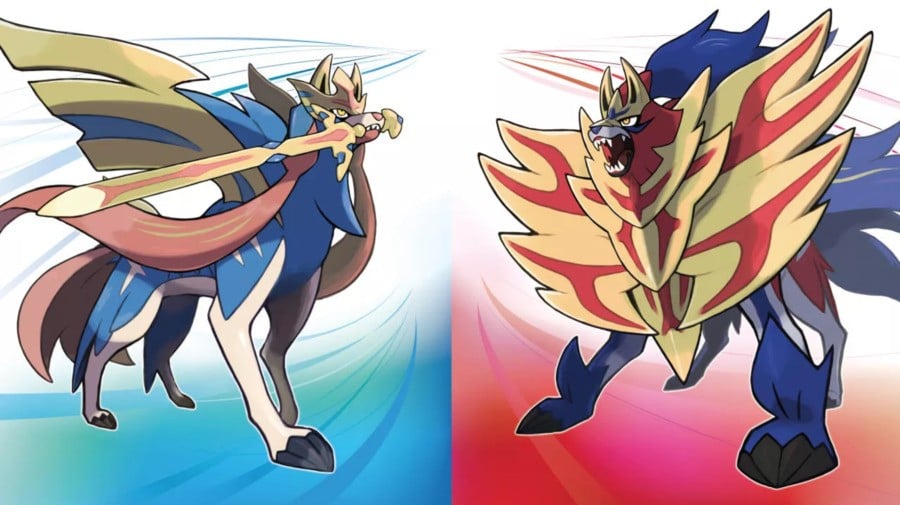 Update (17th Sep, 11:00 BST): It has now been revealed that the 'glitched' Pokémon spotted on the official Pokémon Sword and Shield website earlier this week will be revealed tomorrow, 18th September. The reveal is set to happen at 22:00 JST / 14:00 BST / 09:00 EDT / 06:00 PDT.
--
Update (18th Sep): And here's the full reveal!
---
Original Article (13th Sep, 10:30 BST): We've been introduced to a fair few of the new Pokémon we can expect to meet in Pokémon Sword and Shield, but it looks like the latest reveal is just around the corner.
The official Pokémon Sword and Shield website has started to tease a new Pokémon. Visiting the site shows a small image of the new creature in pixelated form; if you try to click on it the image moves around, until eventually standing still enough for you to get it. Clicking on it reveals a more complete page, and we've grabbed a GIF to show you how it looks below.
As you can see, the new 'mon is a Fighting-type weighing 257.9lbs (which just so happens to be in between the weight of a Drednaw and a Scizor, fact fans). It has the ability Steadfast, but no other details have been shared just yet.
We'll keep an eye on the site to see if anything changes - we'll make sure to update this article if more information is revealed.
Are you starting to get excited for the release of Pokémon Sword and Shield? There are only two months to go!
[source swordshield.pokemon.com, via serebii.net]