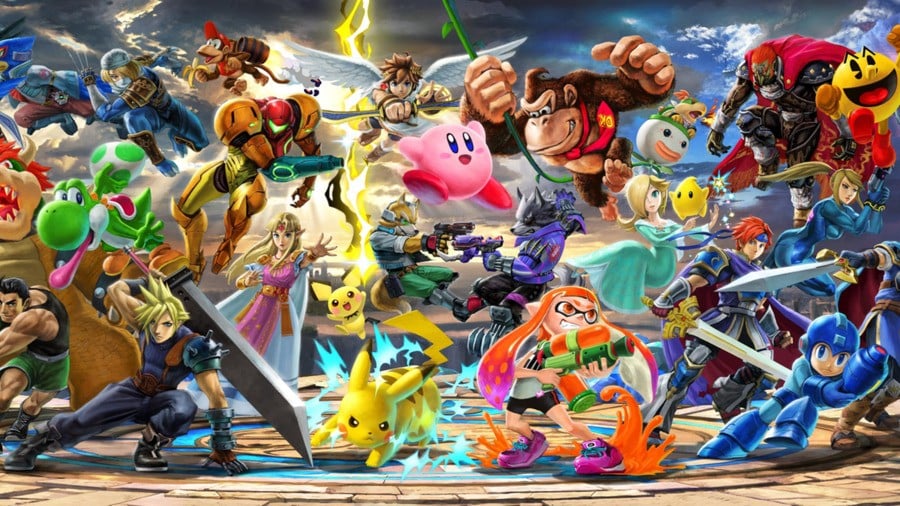 During a talk held by Bandai Namco at CEDEC 2019 last week, an interesting little tidbit of information has surfaced which reveals that Super Smash Bros. Ultimate's file size reached as high as 60GB during development.
Bandai, which developed the game alongside Sora Ltd, says that their file size reduction methods helped the game to become just 15GB by Version 4.0.0, reducing costs and paving the way for new possibilities when it comes to game compression. Even the largest of the Switch's Nintendo-published games only tend to sit somewhere close to 10 or 15GB, so 60GB would have come as quite a shock to players.
On rival systems, it's not uncommon for digital games to use upwards of 50GB of space, but Nintendo's use of compression has always been impressive and that seems to radiate to external studios working on major Nintendo games. You could argue that there's more of a need to compress games in this manner when developing for Switch - what with its use of cartridges and very little internal memory - but we're thankful that we're not having to shell out for a new microSD card for every other game.
The Bandai Namco talk also covered info on the game's art and use of assets during development; you can read the full write up courtesy of Siliconera here.
[via siliconera.com]