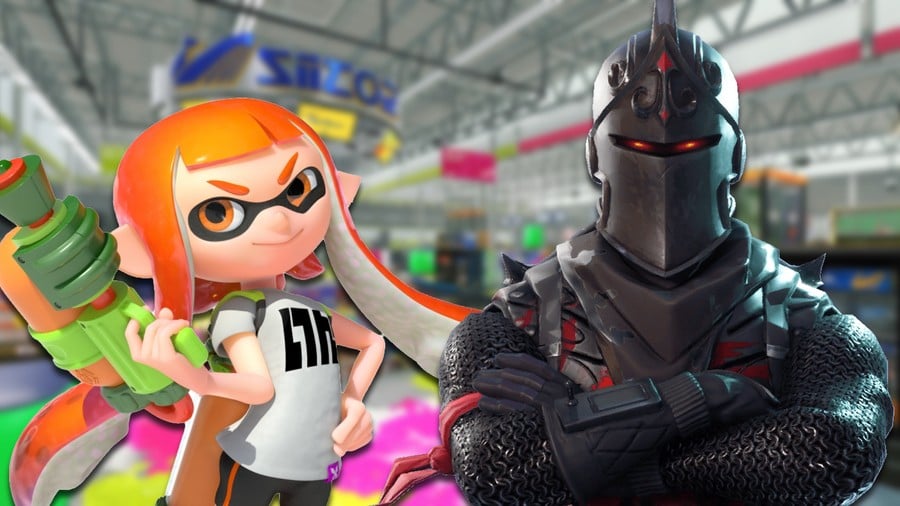 Two of the biggest and best online shooters available on Nintendo Switch might be about to join forces, should the findings of a data miner be anything to go by.
Hypex, one of social media's most popular Fortnite leakers, has revealed that items potentially relating to Nintendo's Splatoon franchise have been discovered within the game's files. A new Skin (outfit) and a new Back Bling have been found with the word 'SquidKid' in the title, as mentioned in the tweet below. What else could 'SquidKid' realistically be referring to?
While the idea of a Fortnite x Splatoon crossover might seem a bit out there at first glance, it would actually make a whole lot of sense. Over recent months, Fortnite has had crossovers coming out of its proverbial backside - right now, there's a Borderlands event taking place - and having Nintendo's popular shooter be present in the game could do wonders for both titles.
From Nintendo's point of view, having Fortnite's ridiculously large audience become more aware of Splatoon can only be a great thing, and the move could drive previously unwilling Nintendo fans to see what Fortnite's actually like, too - how often do you see Nintendo fans hating on Fortnite just because it's 'mainstream'?
Of course, until either Nintendo or Epic Games confirm the existence of such a crossover, make sure to treat the whole situation as a rumour. Naturally, we'll update you should the crossover be officially confirmed.

Would you like to see Splatoon items appear in Fortnite? Are you a fan of both games? Whatever your opinion, let us know in the comments below.
[source twitter.com]