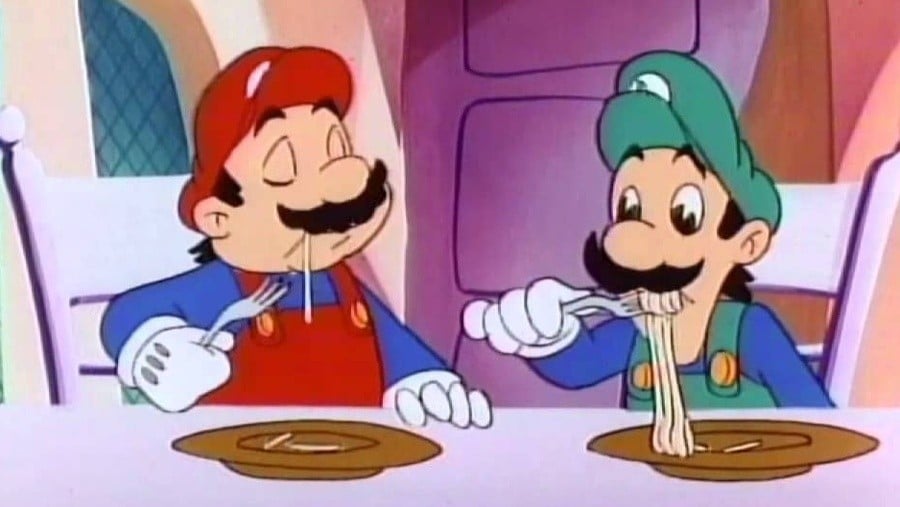 Super Mario Odyssey is full of a great number of things, from Power Moons and coins to pure platforming fun, but it also happens to be absolutely crammed with pasta.
You'd be forgiven for missing it, however, as all of this carbohydrate goodness is only found in Mario's dreams. As you may be aware, leaving your controller untouched for a while will cause Mario to sit down, lie back, and doze off until you decide to carry on your adventure. What you probably don't know is that you can hear a surprising number of phrases come out of Mario's mouth as he sleeps, not just one or two, and that most of his dreams revolve around various forms of pasta.
YouTube channel looygi has uploaded a video showcasing the various things Mario mentions while sleeping. By leaving the console idle for around an hour, the team found that Mario talks about more than 30 different types of pasta (the 'pasta research week' at Nintendo HQ must've been fun while developing the game) as well as the odd mumble about Princess Peach and other Italian phrases.
You can check it out for yourself below.
Anyone fancy a Mario pasta-cooking spin-off game? 'Super Mario Pasta' has a nice ring to it...
[source youtube.com]