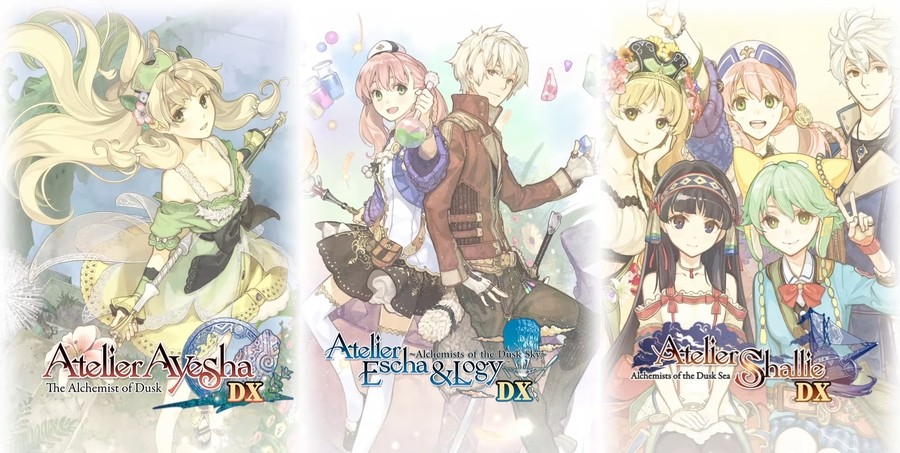 Yesterday, during a special stage event at the 2019 Tokyo Game Show, Koei Tecmo announced the Atelier Dusk Trilogy Deluxe Pack for the Switch and multiple other platforms.
If the title wasn't already enough of a hint, this upcoming release will include the following three games: Atelier Ayesha: The Alchemist of Dusk DX, Atelier Escha & Logy: Alchemists of the Dusk Sky DX, and Atelier Shallie: Alchemists of the Dusk Sea DX. These games will feature additional elements from the Plus versions as well as DLC.
The good news for fans of this JRPG series in the west is that a worldwide release has already been confirmed. While no local release date has been provided just yet, pre-orders will go live in Japan on 26th September. This is the same day more information about the trilogy will be revealed. A teaser trailer has also been released:
Experience the Dusk trilogy on modern consoles soon! The Alchemists of Dusk -- Land, Sky & Sea –
will be reborn in a Deluxe Pack with DLC!
Is this a trilogy you'll be adding to your collection? Leave a comment below.
[source gematsu.com]