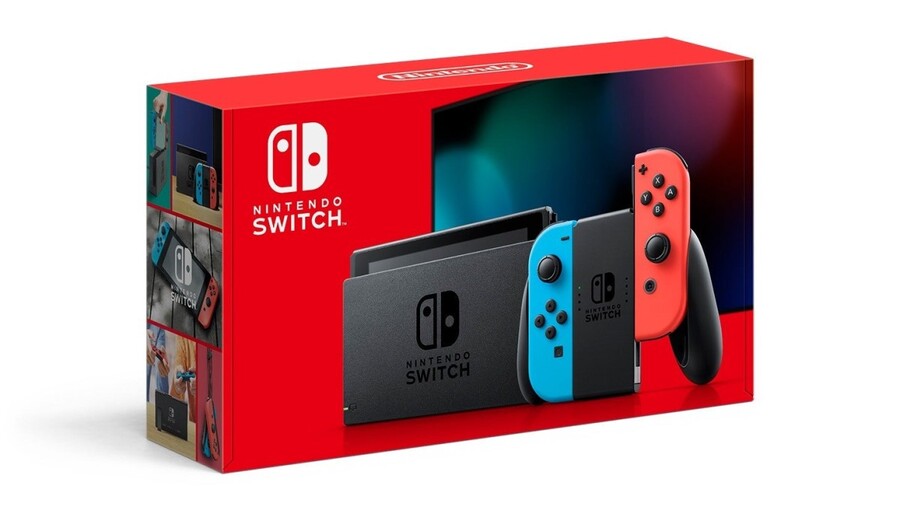 We've been keeping a very close eye on the new Nintendo Switch SKU that's in the process of hitting store shelves, and it certainly seems to make multiple minor improvements to the launch model, but is it worth buying as a replacement if you already own a Switch? After taking delivery of a new model fresh from the shelves in Hong Kong, Digital Foundry has posted its analysis of the updated Switch SKU with a breakdown of all the small upgrades it offers, so hopefully this will help you decide.
Taking a look at all aspects of the newer console, from the screen and power consumption to things like Wi-Fi reception and operating temperature, Eurogamer's technology editor Rich Leadbetter is generally impressed with what he's found. Power efficiency seems to be the big win with the newer model. Here's the entire video if you want every last morsel of information on the revision:
While playing The Legend of Zelda: Breath of the Wild and Fast RMX he notes a wattage drop of around 40-50%, a power consumption saving consistent with Nintendo's own battery life estimates. Further battery tests playing Zelda at 50% brightness had the original model lasting 3 hours 4 minutes versus 5 hours 2 minutes for the newer model. If you're a portable player when it comes to Switch, there's no denying that 64% extra is a tasty little increase. Interestingly, playing at 100% brightness offers a 78% improvement over the OG Switch in the same conditions.
Elsewhere, changes to the screen which give it a slightly warmer, reddish hue could be a pro or a con depending on your personal point of view. Temperature-wise, the new unit operates marginally cooler, although it does so without firing up the internal fan as much as the launch model. The new SKU also includes more power efficient memory with offers a tiny (and Rich is keen to emphasise that the variance is "undetectable by the human eye") improvement in performance in two of the games tested (Breath of the Wild and Mortal Kombat 11, although other games proved to offer practically identical performance).
It's fascinating stuff and we certainly can't get enough of these DF deep-dives, even if sometimes we'd have trouble noting the differences without the graphs at the bottom of the screen. This internally updated SKU certainly improves on the launch model and is definitely the one you'll want to pick up if you're in the market for a new Nintendo Switch this autumn. Crucially, though, Leadbetter states that unless battery life is massively important to you, there's really not much point in upgrading.
He said it. We know it. But there's still a part of us that's tempted!
Have you picked up the new Switch? How do you like the screen and that sweet, sweet battery life boost? Boast about your boost below.
[source eurogamer.net]