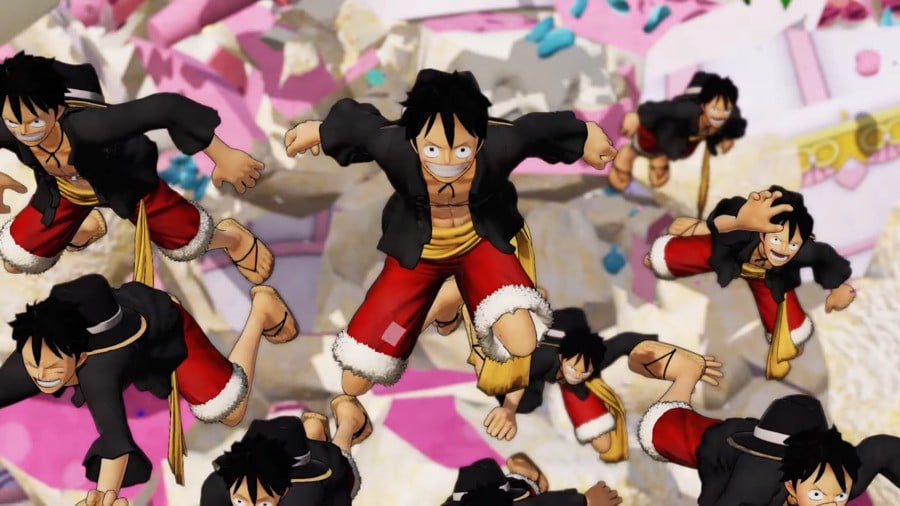 Bandai Namco has released the first gameplay trailer for One Piece: Pirate Warriors 4 at this year's Gamescom.
The title was originally announced for the Switch and multiple other platforms at Anime Expo in July and promises to elevate the series to new heights with a brand new graphics engine, epic boss battles and the biggest character roster of the entire series. Here's some of the PR:
Fans of the franchise will experience first-hand the original story of the Straw Hat Crew, including the most recent Whole Cake Island arc – which follows the crew in their quest to retrieve Sanji from one of the most dangerous, and largest, pirates – Big Mom.
Alongside the trailer below, Bandai Namco confirmed the following playable characters: Jimbei, Sanji Vinsmoke, Ichiji Vinsmoke, Niji Vinsmoke, Yonji Vinsmoke, and Reiju Vinsmoke.
Pirate Warriors 4 is due to arrive in 2020. If you're curious to know more about this particular series set within the grand world of One Piece, check out our review of the third game. We awarded it eight out of ten stars and said it was a wonderful take on the long-running manga and anime.
Will you be joining Luffy in his next outing on Switch? Leave a comment down below.