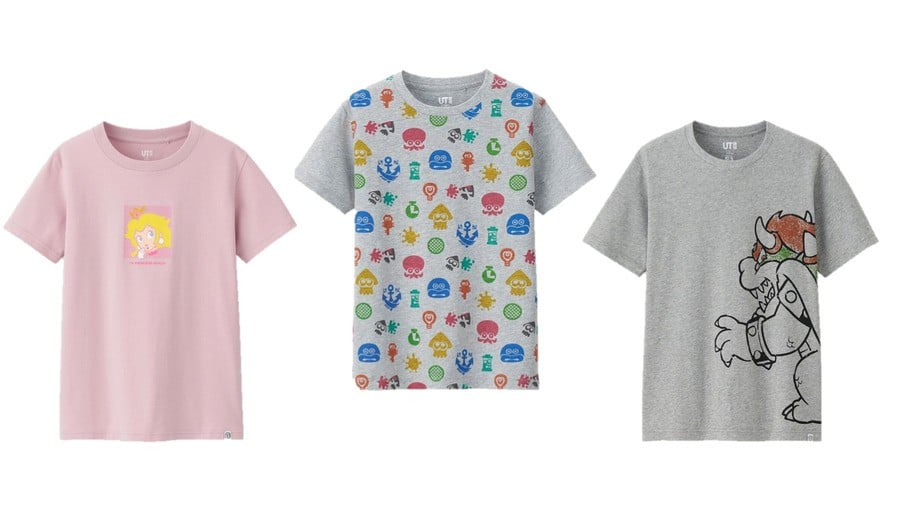 Update (15th Aug, 2019): At the time of writing, some of the Splatoon shirts mentioned below have dropped to an amazingly low £2.90! If you're after a bargain, check out the discounted shirts here.
---
Original Article (28th Jan, 2019): Japanese clothing retailer Uniqlo has revealed a brand new lineup of Nintendo t-shirts for both the Mario and Splatoon series.
Uniqlo has been offering various Nintendo-based designs for a while now, often featuring a nice range for people of all ages. This is still the case here, with options available for adults and children alike for both series; you can see some of the designs for yourself below.
First up, here's a look at the Splatoon line courtesy of 4gamer ('Men' options at the top, 'Kids' at the bottom):
The Mario collection is considerably larger, with 30 different designs split across 'Men', 'Women', and 'Kids' categories. Here are some of our favourites:
The Mario and Splatoon collections are launching on 1st April and 22nd April respectively; you'll be able to snap them up directly from Uniqlo's site here (Mario) and here (Splatoon).
Do you like wearing shirts featuring your favourite gaming characters? Have any of these caught your eye? Tell us below.
[source 4gamer.net, via nintendosoup.com]