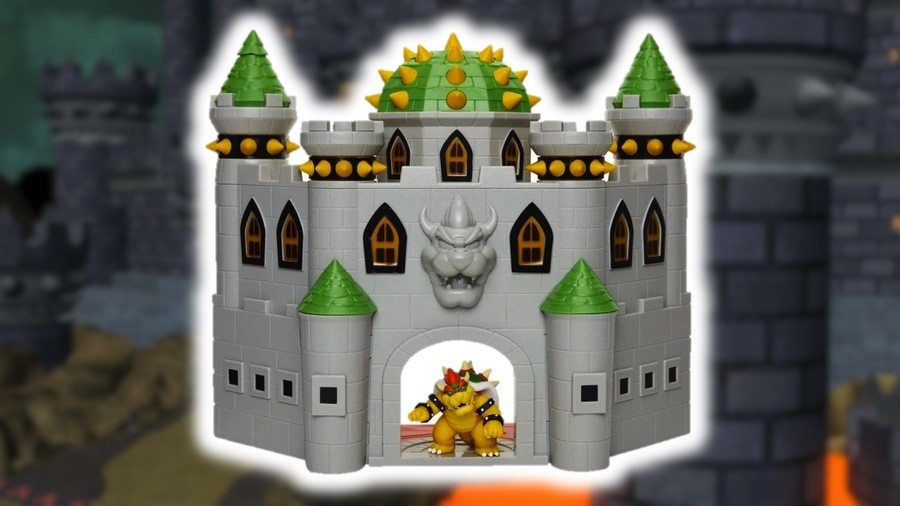 Making us feel like over-excited children who are already looking forward to Christmas this year is this Bowser's Castle playset.
Measuring in at 14-and-a-half inches wide by 12-and-a-half inches tall, the castle features deadly trap doors, spinning fireballs and a working lift - as well as a figure of Bowser himself. The best part, though, is the fact that pushing down on one of the castle's spires lets you listen to sounds and music from the games as you play. Awesome.
It's being released later this month as part of a relationship between Nintendo and Jakks Pacific; there are plenty of other items and toys available to accompany it, some of which have already launched. If you're interested in picking one up, it's available to pre-order right now for $44.99 (international shipping is available).
Incidentally, you can also put an order in for a (slightly cheaper) Mushroom Kingdom Castle playset, too. This one was released a while ago, but a restock is imminent.
Should we get one of these for the office? Will any work get done ever again? Decisions, decisions...
[source entertainmentearth.com, via comicbook.com]