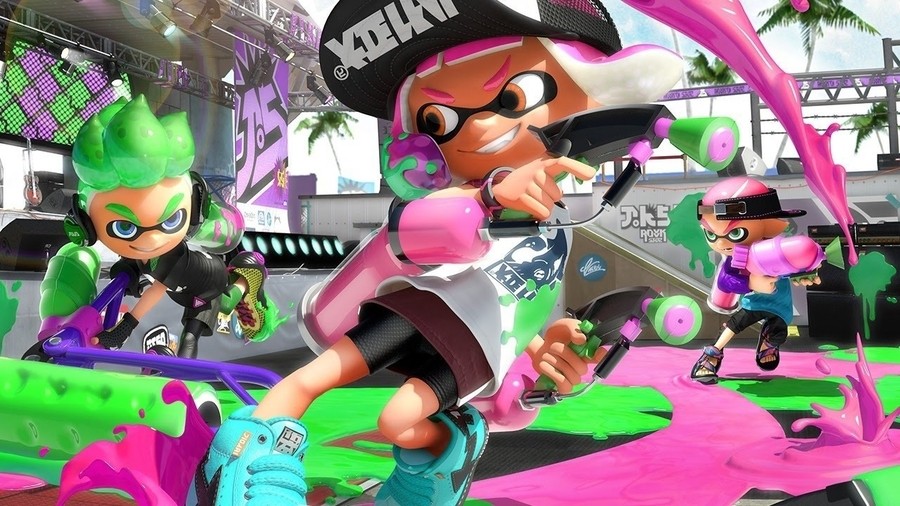 After two years, Splatoon 2's development appears to be winding down. It has received an expansion and this weekend Nintendo is hosting the final Splatfest. After this, though, future support will be limited to balance adjustments and monthly league matches.
So, what's next for the Inkling and Octoling? Speaking to Weekly Famitsu magazine, Splatoon Producer Hisashi Nogami said the team hadn't thought about the future of the series just yet, as they've been so busy with the constant stream of updates for Splatoon 2.
In saying this, Nogami did explain how something might happen if support for the series continued (translation below courtesy of BlackKite):
Splatoon 2's production started moving right after 1 was released. Now we also had production for Octo Expansion so we're fully focused on the updates, and we still haven't thought of the future.
For future plans, we'll think of them after everything is over.
We're not yet at a phase where we can make a promise, but we'd like to return the favour in some sort of way to many people who have supported us. If you continue to support us, it might turn into reality.
For more details about this weekend's final Splatfest, check out our previous article.
Have you thought about the future of the Splatoon series? What would you like to see? Which team are you siding with in the final Splatoon 2 Splatfest? Share your thoughts below.
[source japanesenintendo.com, via ryokutya2089.com]