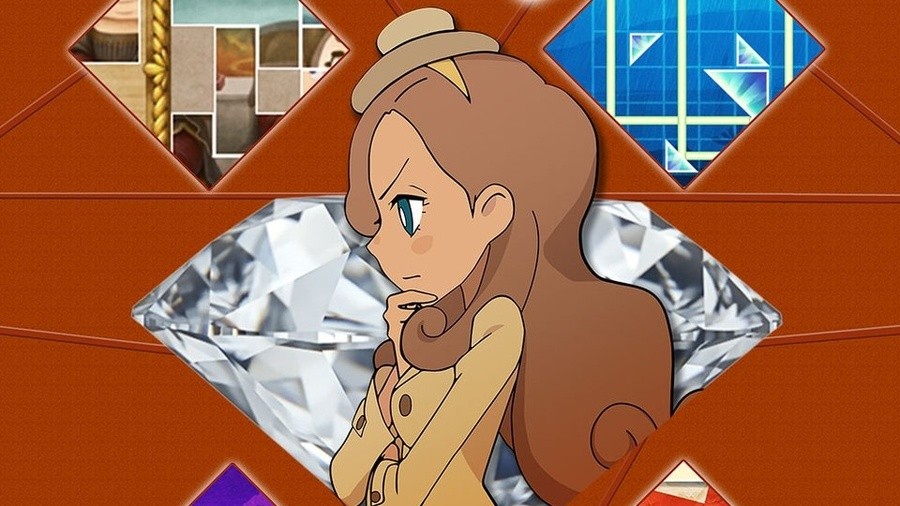 Layton's Mystery Journey: Katrielle and the Millionaires' Conspiracy - Deluxe Edition (here we go again with the crazy titles) has finally received a release date in the west. You'll be able to play it on Switch from 8th November.
Yes, the Professor Layton series arrives on Switch in the west for the first time. In the game, the professor has actually gone missing and it's up to his daughter Katrielle to take centre-stage. She's aided in her endeavours by a colourful cast of characters, including a young student named Ernest Greeves who acts as her assistant and Sherl, a talking dog who begins as Katrielle's first client but quickly becomes her sidekick.
You can play the game using buttons, the touchscreen, or motion controls, and the Switch version also features a host of new content and updated gameplay features which weren't present on 3DS.
Here's a feature list to give you a little more info:
New Puzzles: This Deluxe Edition includes more than 40 brand-new puzzles and other puzzles modified from the Nintendo 3DS version, to extend the fun and make the game even more family-friendly.
Improved Layout and Enhanced Graphics: Key information for each puzzle is now viewable on one screen, and all graphics have received an HD overhaul.
Unlocked DLC: Content previously released as paid DLC, including the 'Daddy's Girl' and 'Luke Lookalike' outfits, is unlocked from the very beginning.
New Outfits: More than 50 new outfits have been added, all of which can be obtained by playing the game.
Are you a fan of the Layton series? Will you be picking this one up on Switch later this year? Tell us below.