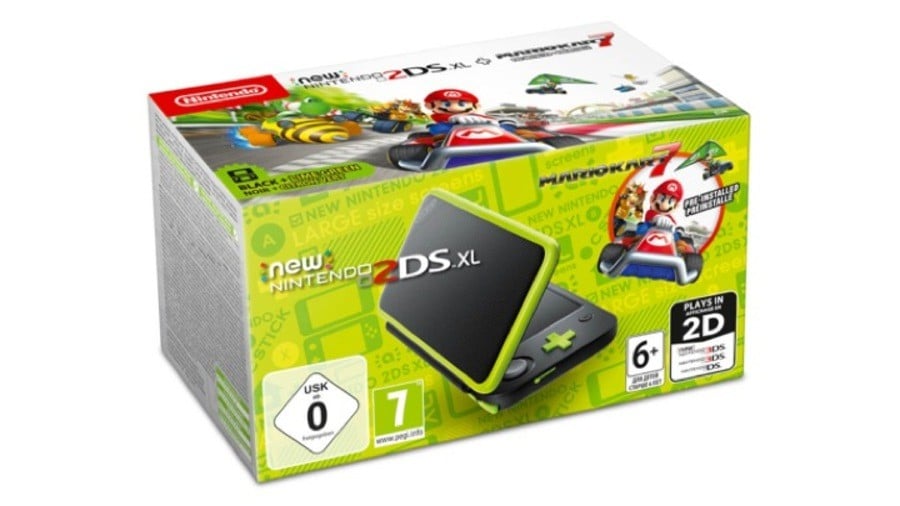 The Nintendo Official UK Store has a new deal which would be a perfect way to get started with the 3DS family of systems. You can now pick up a New Nintendo 2DS XL along with three games for just £135 (which can cost up to £209.97 ordinarily).
The 3DS family - which includes the 2DS XL, of course - now has an amazing eight-year-strong library of classic games that can often be found relatively cheap. If you don't own a 3DS, or just want to treat yourself to a new console, make sure to get on this offer and enjoy those great games.
Here's how to do it. First of all, choose which console you'd like below and add it to your basket on Nintendo's store (note that one comes with Mario Kart 7 and the other comes with Tomodachi Life). Make sure to keep this tab open as you'll need to pop straight back.
---
Awesome, now choose from one of these five games listed below. When you click to buy it, you'll notice that both this game and your console are in your basket.
---
Once you've done that, choose another game from those listed below. You'll now have three products in your basket.
---
When you've added all three products, simply go to the checkout on Nintendo's store. You'll notice that the discount is automatically applied, you'll qualify for free delivery, and you can even choose a free poster as an added bonus. Sweet.
Not a bad deal, huh? Let us know if you go for the offer with a comment below.