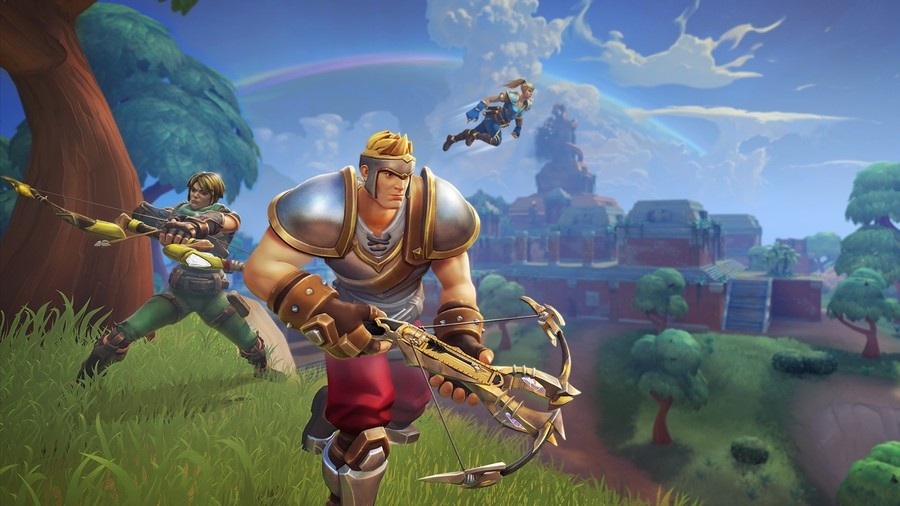 Last month, after a series of rumours and leaks, Hi-Rez Studios released the Realm Royale Founder's Pack on the Switch eShop. This paid version of the game gave Nintendo owners a helping hand with additional goodies and essentially early access ahead of its free-to-play launch on the system.
If you are one of the individuals who has been holding out for the game's free release on the Switch, you'll be pleased to hear this version is now downloadable from the eShop in both North America and Europe. All up, you'll need 2.5GB of free space to enjoy this fantasy battle royale on your own system.
For anyone who hasn't heard about Realm Royale before, it's a class-based game where a large number of players fight to be the last individual or team standing on a battlefield. The classes put a unique spin on the popular genre – allowing each player to unlock different abilities and weapons, and then work towards special end goals over the duration of a match. You're even able to craft your own weapons. Take a look at the video below to get a better idea of what you can expect:
You can also read our in-depth feature with the game's lead designer James Horgan, executive producer Mick Larkins and brand director Alex Cantatore.
Will you be downloading Realm Royale on the Switch? Tell us below.