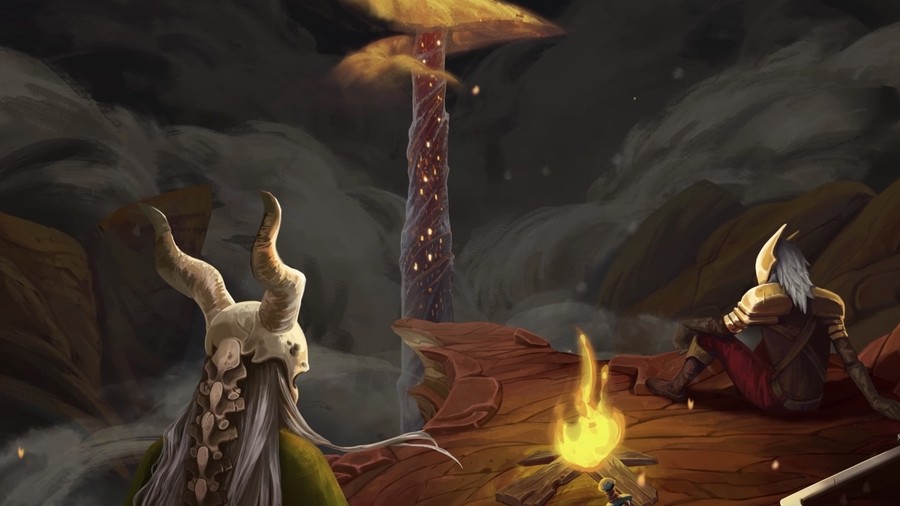 In August last year, Mega Crit and Humble Bundle announced the hit "card/roguelike" title Slay the Spire was coming to the Switch in 2019. Almost a year later, the developer has now revealed the game will become playable "on-the-go" on 6th June for $24.99.
Here's what Mega Crit had to say about the announcement over on the game's official Steam page:
It's been a while, but we finally have a 100% locked-in date for the release date of Slay the Spire on Switch! We know this has been pretty heavily anticipated, so we can't wait to get this thing out the door for you all.
If you're not familiar with Slay the Spire, it was released at the start of this year on Steam and has been positively received so far with plenty of overwhelming reviews. The title is described as a fusion of card games and roguelikes, creating a single-player deck builder game with procedurally generated levels and enemies. Players will spend their time crafting decks, encountering bizarre creatures and discovering relics of immense power – with the ultimate aim being to Slay the Spire!
As we previously explained, there are hundreds of cards to discover and add to your deck. The game environment will also change every time you play and you can choose to take a safer or riskier pathway. Each run is different, featuring different relics and bosses to encounter. Here are some more details, courtesy of the Nintendo website:
Dynamic Deck Building: Choose your cards wisely! Discover hundreds of cards to add to your deck with each attempt at climbing the Spire. Select cards that work together to efficiently dispatch foes and reach the top
- An Ever-changing Spire: Whenever you embark on a journey up the Spire, the layout differs each time. Choose a risky or safe path, face different enemies, choose different cards, discover different relics, and even fight different bosses!
- Powerful Relics to Discover: Powerful items known as relics can be found throughout the Spire. The effects of these relics can greatly enhance your deck through powerful interactions. But beware, obtaining a relic may cost you more than just gold…
Have you been looking forward to this release on the Switch? Tell us below.
[source steamcommunity.com, via twitter.com]