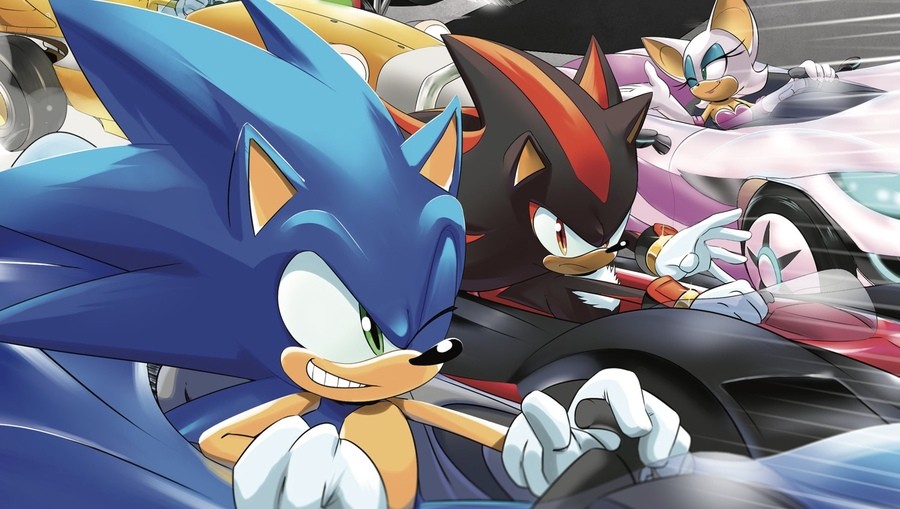 Sega's long-awaited Team Sonic Racing hits the Switch (as well as other formats) next week, and you may have noticed that reviews have appeared online today thanks to the embargo ending. However, we don't have a review going live because, at the time of writing, we don't have Team Sonic Racing. It's kind of hard to have one without the other.
In fact, we've been told by Sega that we won't have the Switch version of the game until launch day – which puts us in the same boat as you guys. Taking that into account, our review of the game is naturally going to go live post-launch, which is something we don't like doing, but – as you can appreciate – is out of our hands in this particular instance.
For what it's worth, the game seems to be getting fairly positive reviews on other formats. Our friends over at Eurogamer gave it a 'Recommended' award, saying it's "a smart spin on the character kart formula".
Our sister site Push Square gave it 7/10, adding that "it might be lacking the wow factor SEGA's other IPs brought to Sumo's other racers, and it's a shame performance is a little rocky, but this is a good option for PS4 players who want some arcadey thrills".
IGN gave it a 8.5 score, stating that "Team Sonic Racing adds a creative twist on the arcade racer with its exciting team-based mechanics that put strategy and precision at the forefront alongside blistering speeds across mesmerizing tracks".
GamesRadar+ was less kind, awarding the game 2.5 stars out of 5 and lamenting the fact that it "doesn't stand up to other kart racers today". Ouch! To be fair, that's the harshest review so far, and something of a lone voice.
Naturally, those reviews aren't based on the Switch version of the game, which we'll be getting our hands on once it's available in stores. Just like you!