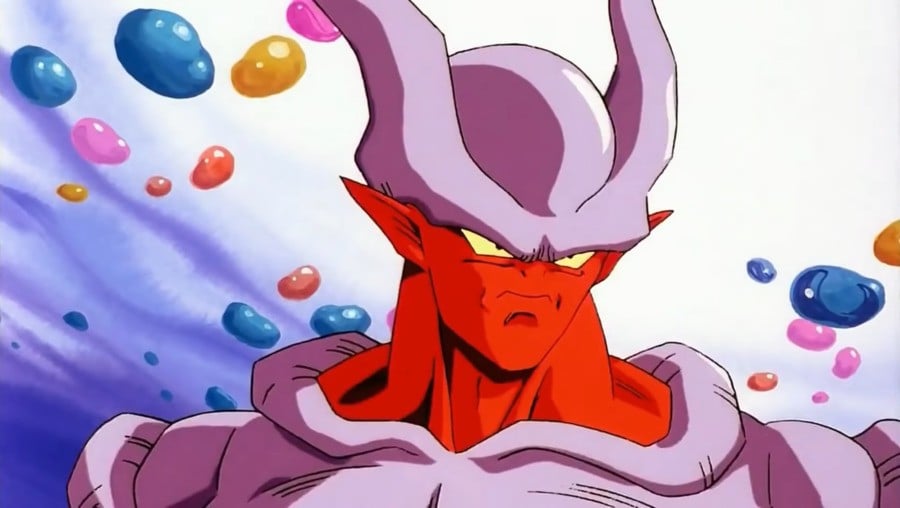 Earlier this week, Arc System Works and Bandai Namco released the latest update for the superb brawler, Dragon Ball FighterZ. Alongside this, was the launch of the new paid DLC fighter Goku [GT], based on the much-younger looking version featured in the Dragon Ball GT anime series.
Now, in a completely unexpected reveal, the last fighter for Season 2 of Dragon Ball FighterZ has supposedly been confirmed during the latest episode of "This Week On Xbox" hosted by Larry Hryb, who also goes by the Xbox Live Gamertag, Major Nelson. In celebration of Goku Day and the new update for Dragon Ball FighterZ, there's a brief segment in the video below (at the 3:10 mark), where the Major makes mention of the Dragon Ball Z antagonist Janemba.
The brief mention of Janemba resulted in viewers thinking this was a slip-up on Xbox's end, but apparently, this is not the case.
When a number of fans reached out to Xbox on Twitter, the official account not only confirmed Janemba was on the way to FighterZ as a playable character but cheekily corrected an individual claiming it was a leak:
https://twitter.com/Xbox/status/1126609063511515136
Bandai Namco has not yet officially revealed Janemba for FighterZ. If this character is on the way, a release shouldn't be too far off – especially with E3 2019 on the horizon.

Have you tried out the latest version of Goku yet? Would you like Janemba to join the battle? Tell us below.
[source eventhubs.com]