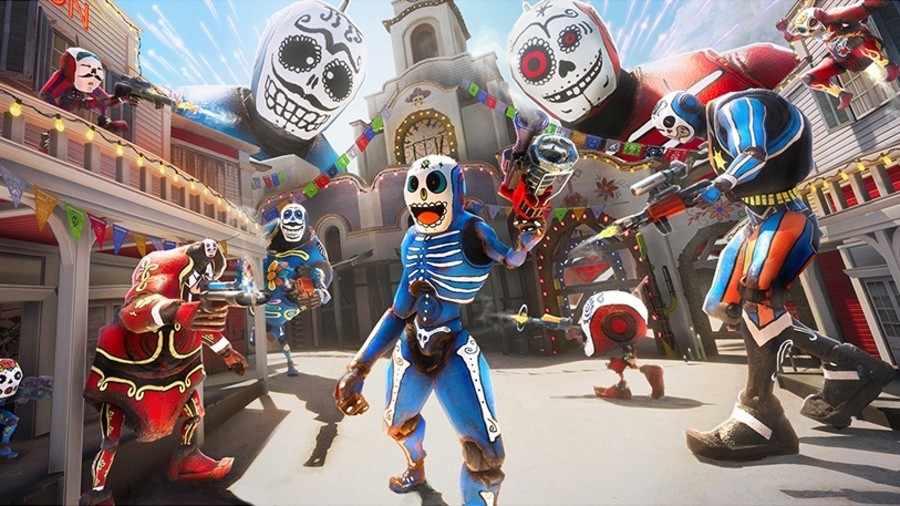 Remember Morphies Law? The intriguing, body mass-changing shooter that surprise-launched on the Switch eShop last year? Well, it looks like the game's finally about to receive its long-anticipated update to fix all those pesky launch issues.
If you read through our review at the time or tried the game out for yourself, you'll likely know that it suffered from various performance and structural problems, not to mention a lack of player presence online leaving lobbies rather bare. Back in October, the developers announced that lots of new content was coming in order to "make a big splash", hopefully fixing the game's problems and enticing players back in.
Now, developer Cosmoscope has announced a beta test for the game's new Version 2.0, which is apparently "fast approaching". If you sign up (the beta test is taking place on PC) you'll earn limited-time in-game rewards which can be transferred to your Switch version of the game, all while helping the team ensure that the patch is truly ready to go.
"Hello Morphies! We think that 2.0 is pretty much ready, but we'd like you to prove us wrong…
We want to put Morphies Law to the test and we need you to help us find those things that we might have missed.
We'll be doing this on PC, and those who help will get in-game rewards! There will be multiple events on PC, and we'll invite additional people to each of them."
While taking part in the beta, players are encouraged to share any bugs or glitches with the team by tweeting #breakmorphieslaw to @MorphiesLaw. Some lucky players will be chosen to win a free Steam key for the game when it launches on PC.
Will you be signing up? Are you still optimistic that this shooter can become something great? Tell us below.