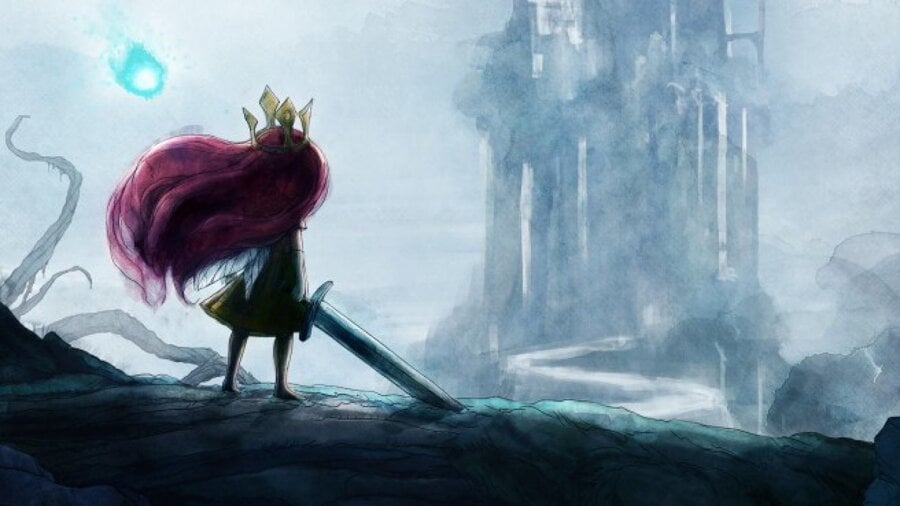 One of Ubisoft's more left-field projects - and one of its best, we'd argue - is Child of Light. The game originally launched on Wii U back in 2014 and has since seen a rerelease on Switch, both times enchanting our minds enough to have us hoping for another helping with a lovely sequel or two.
At one stage, a sequel seemed very likely indeed - the game's creative director once said that some "very cool projects" for the Child of Light universe were in the works, and eventually shared an image teasing a 'Child of Light 2' - but it would appear that the game isn't on the way after all.
Speaking to VGC, the very same creative director, Patrick Plourde, has revealed that the game is well formed in his head but isn't being worked on - to the best of his knowledge, at least.
"I know the major beats, the location, and that it would feature multiple protagonists. It would have two protagonists going on different paths in life with different motivations, linked by their friendship.
"I don't know if there's a Child of Light 2 that is in production, Ubisoft is big, but I'm not working on it. Right now, I don't think there's a Child of Light 2 being produced… I'm not holding my breath."
Plourde tells VGC that the plan for Child of Light 2 was partly inspired by Swan Lake, with its story exploring love, friendship, and how people change as they grow up.
It's a shame that we might never get to see this in action, but the situation seems almost fitting. Another inspiration for the game's theme of people and the way in which they change came from the dev team who worked on the original game - a team which has now, for the most part, disbanded.
Have you played Child of Light? Would you have liked to see this sequel make it to release? Let us know in the usual place.
[source videogameschronicle.com]