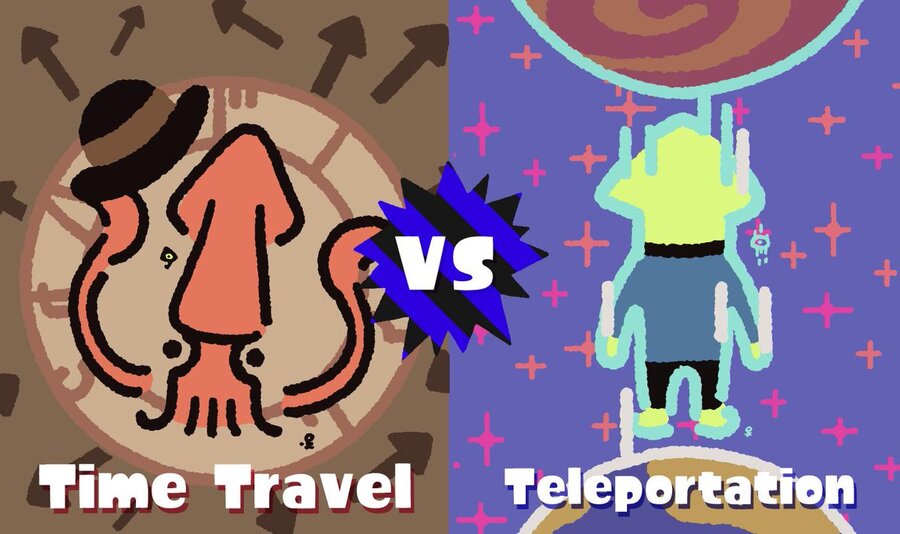 Alongside the Tetris 99 competition next weekend (giving you a chance to unlock an exclusive Tetris Game Boy theme), Splatoon 2 will be holding another Splatfest in both North America and Europe.
The big question this time around is would you prefer to be able to time travel or teleport? As usual, you'll have to pick a side and then fight for what you believe in on the battlefield. Here are some additional details for both regions from the official Nintendo Twitter accounts:
It's time for the new #Splatoon2 #Splatfest! Which superpower would you rather have? Will you break the clock with #TeamTimeTravel or take a trip with #TeamTeleportation?
This event runs from 5/17 9:00pm PT – 5/18 9:00pm PT.
Which superpower would you rather have: Time Travel or Teleportation? Choose a side and battle it out in next #Splatoon2 Splatfest, starting 18/05 14:00 CEST.
As usual, this event is limited to the weekend – so be sure to set aside some time to play if you want your side to win.
Which team will you be joining? Tell us down below.
[source twitter.com, via twitter.com]