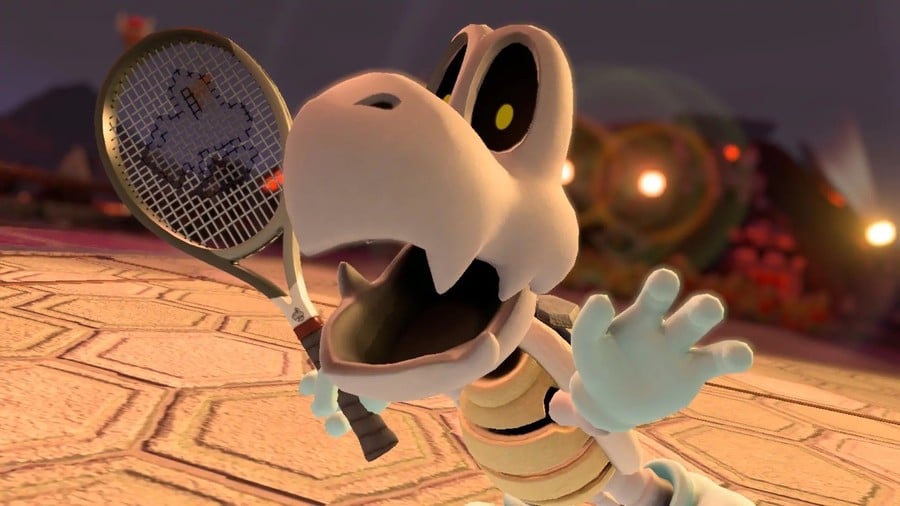 When Mario Tennis Aces arrived on the Nintendo Switch in June last year, it was accused of being a "lazy" slapdash release that was light on a number of vital features every good tennis game needed. Since then, Camelot and Nintendo have continued to add more content and playable characters as free updates.
The latest character joining the roster is Dry Bones in May. To unlock this character, all you have to do is participate in the online tournament, otherwise, you'll have to wait until 1st June. Dry Bones is a tricky-type player - so expect to be running all over the court if you're on the receiving end. Take a look at the promotional trailer below:
If you haven't played Mario Tennis Aces in a while, last week it received a brand new update, bumping it up to Version 3.0. This update included character balance tweaks, a new intro movie starring Wario and Waluigi and a new 'Ring Shot' mode. In case you missed the original post, here are the videos:
Will you be taking to the court to try out Dry Bones? Have you downloaded Version 3.0? Tell us below.
[source youtu.be]